10 Brilliant Ideas To Grow a Small Vegetable Garden
Gardening is a wonderful pastime, whether you are doing it for sustainability reasons or simply because you enjoy the peace that comes with getting your hands in the dirt and tending something from a tiny seed to a flourishing plant. Unfortunately, our modern lives often come with smaller yards than what people had in the past making gardening a bit tricky. Luckily, there are plenty of innovative folks out there who have come up with some truly ingenious ways to make a vegetable garden possible with limited yard space. Check out these ten ideas for growing a vegetable garden in a small area.
 1. Create a Spiral
Spiral planters offer a larger square foot growing space while maintaining a small footprint in your yard or garden. These planters can be made from a variety of materials such as wood, bricks, or even stones.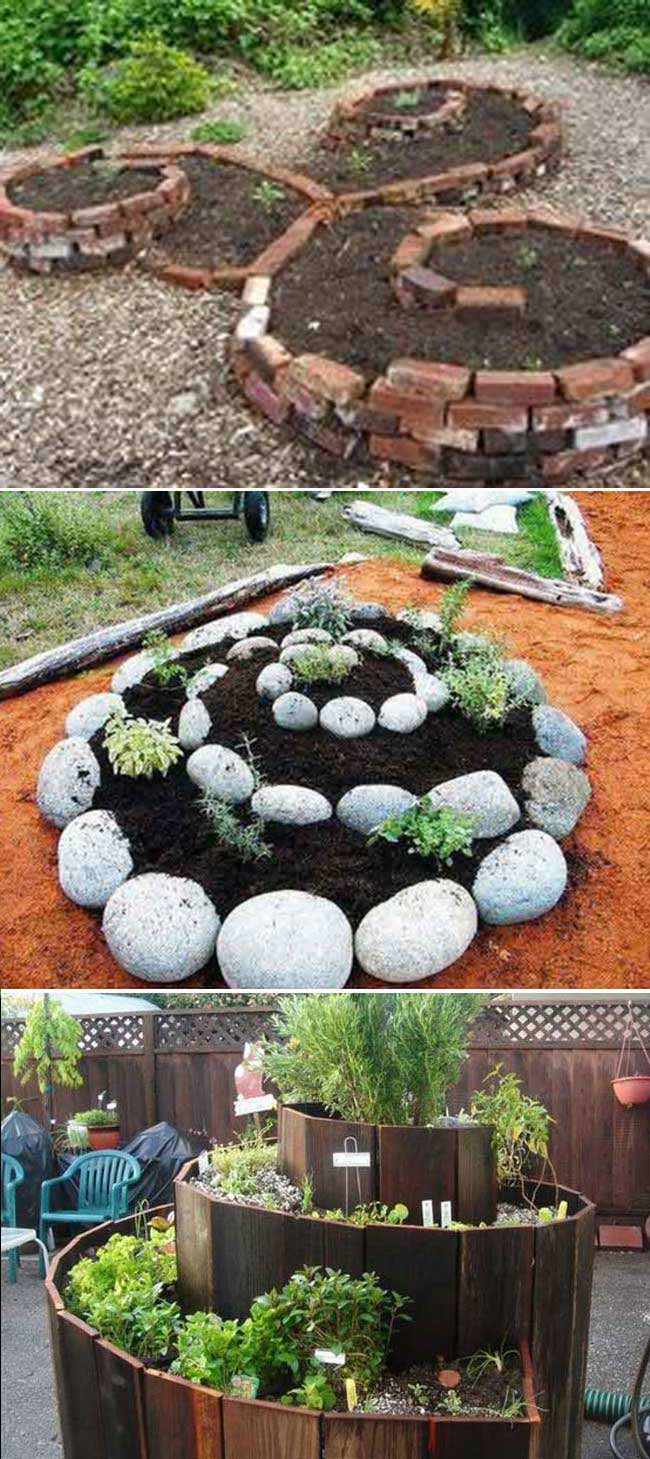 2. Pallet Planters
Pallets are an easy way to make neat rows for your vegetables, and they will help keep the weeds down too. If you are really short on space, you can even stand them vertically to take up even less area.
Check the full tutorial here!
3. Water Troughs
Galvanized water troughs make excellent planters, and when combined with cedar planting boxes, they create a lovely garden with nice walkways.
Tutorial about this project at here!  Image source at flickr.
4. Stacked Planters
These thin planters resemble window boxes stacked on top of each other to create lots of space for your vegetables in a small area.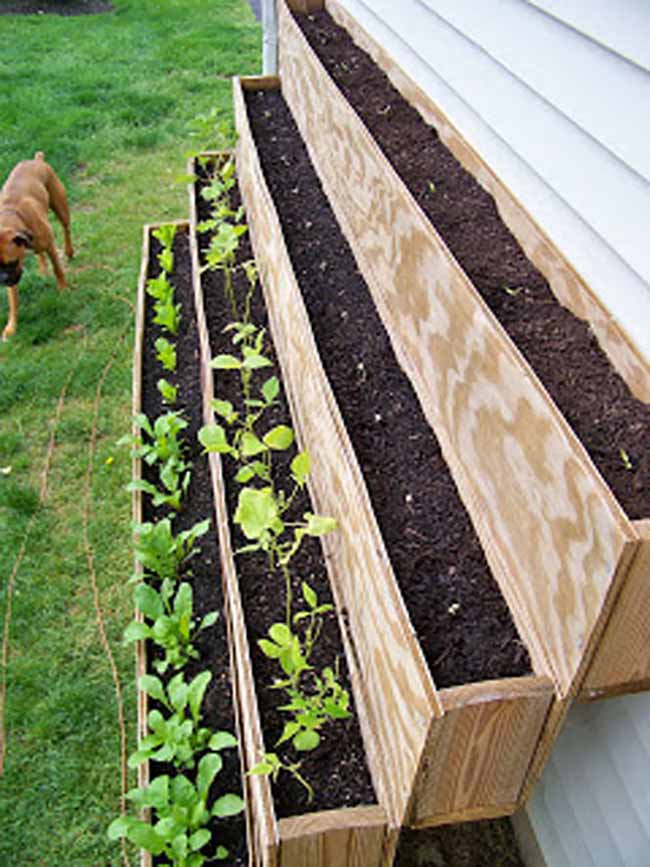 Check the full tutorial here.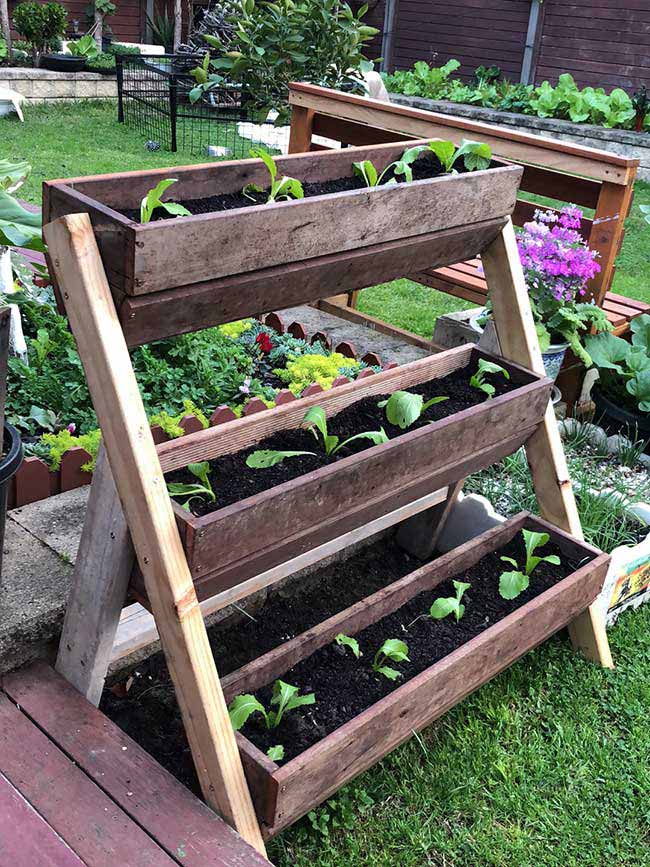 5. Checker-Board
This checkerboard pattern works especially well for herbs and can be created with paving stones or even old tiles.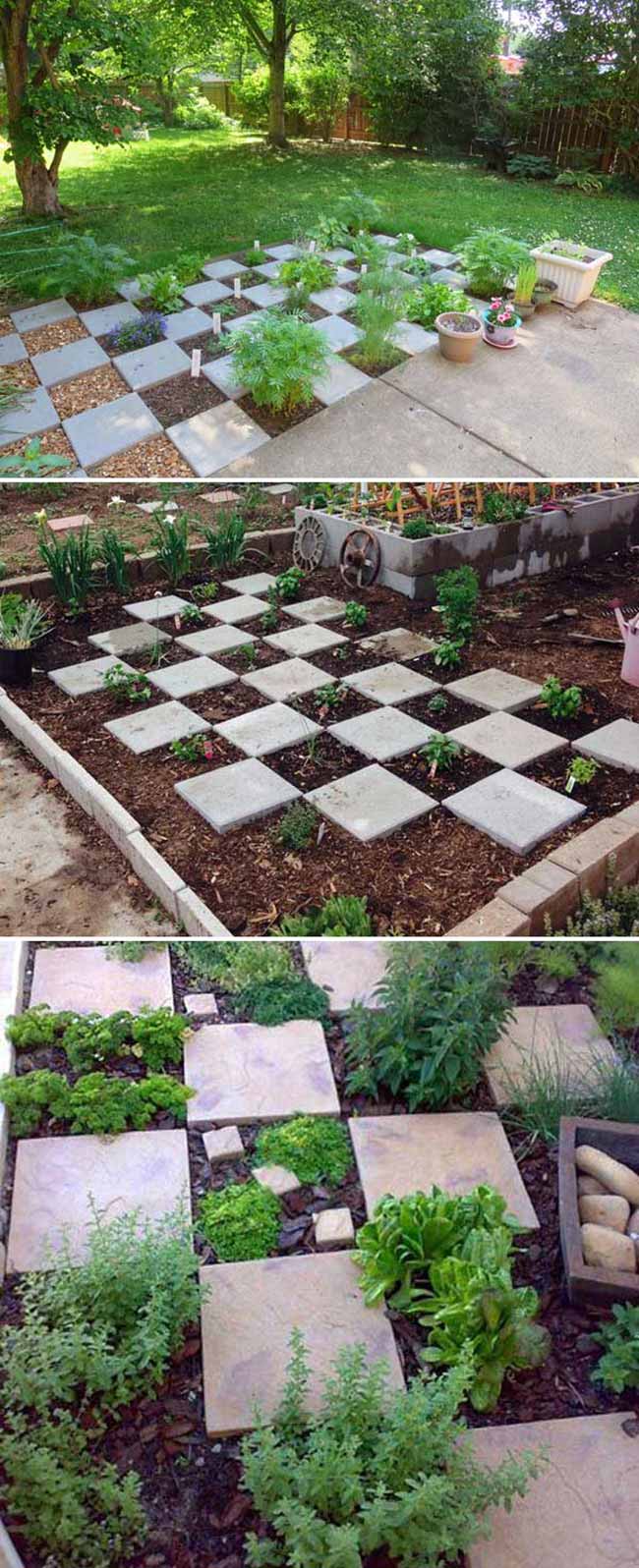 More details at here.  and  artofgardeningbuffalo.blogspot.com
6. Trellis
Using trellis to create a canopy over raised beds is a great way to help your climbing vegetables flourish.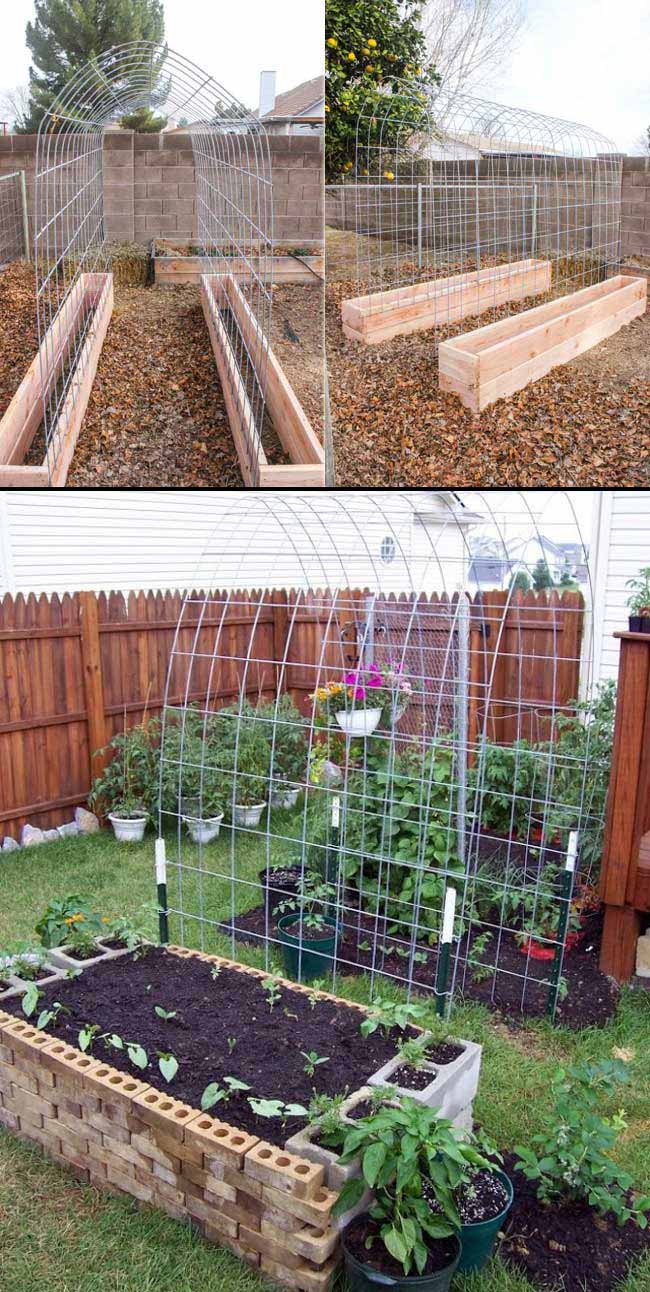 Check the Tutorial at: weedemandreap.com
7. Shape Matters
Building your raised garden beds in the shape of a U gives you easy access to all sides of your plants for easy watering and weeding.

See the full guide here!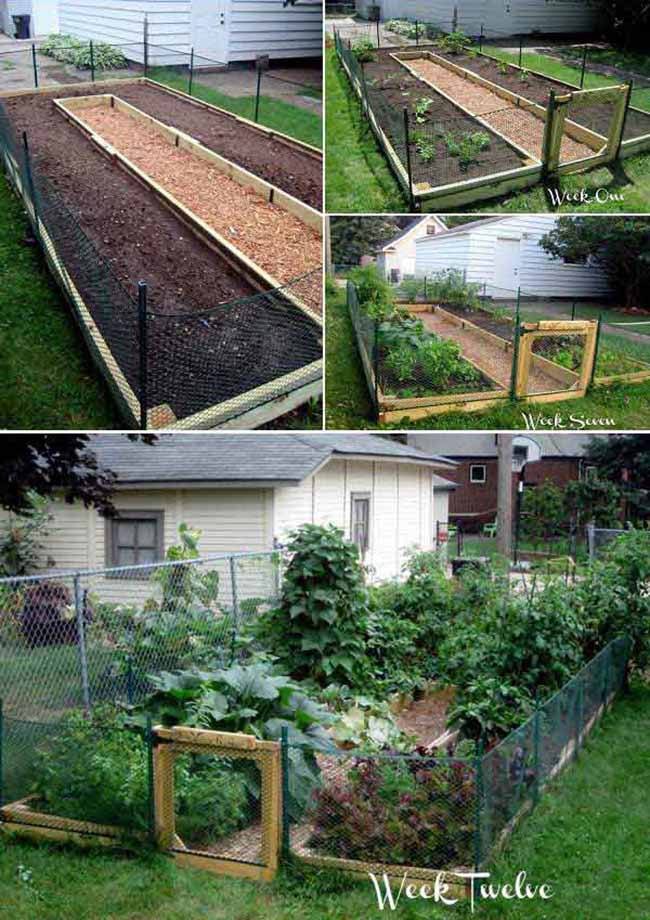 More details at here!
8. Upcycle
Using old 55-gallon drums, or any large containers, cut in half and set into a platform made of 2x4s saves your back when it is time to weed Plus, you can arrange them in whatever way fits best in your space.
Check the Tutorial visit here.    Image source at  1   and   2.
9. Teepee Trellis
Using this tall, cylindrical trellis allows your vining plants to reach for the sky and receive optimum sunlight while taking up minimal space. You can buy these in a kit or make them yourself out of branches you have laying around the yard.
Image Source at  lillbutton2.blogspot.com   &  gardening-forums.com
10. Use Awkward Spaces
Narrow side yards aren't much good for entertaining, but they are a great space to tuck a garden out of the way. Use long, thin planters to make the best of this otherwise neglected space.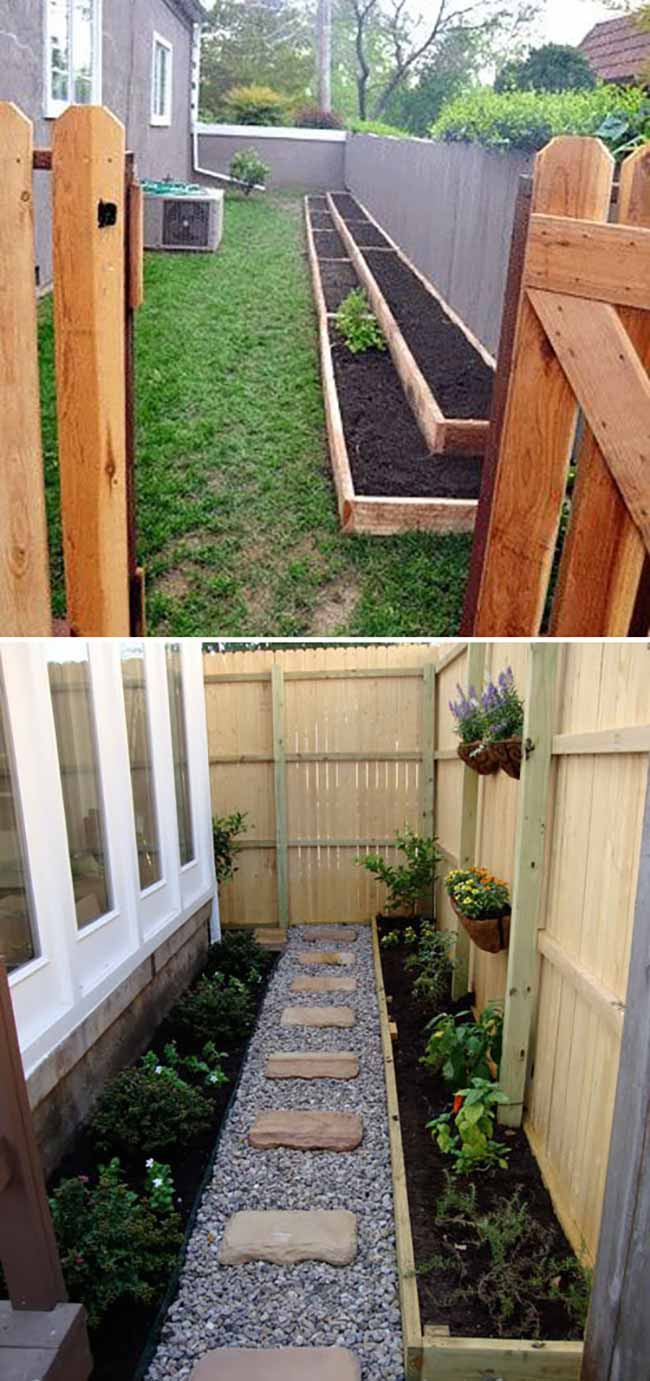 Image source at loonyville.wordpress.com
Reuse Old Stones
Using old cobble or paving stones is a great way to make raised beds for little to no cost. This also allows you to build your beds in whatever shape works best for your area.
Image source here.
Build Paths
These last designs take up a require a little bit more room, but they are worth it if you have enough space. Giving yourself easy access to all sides of your planters makes weeding and harvesting a breeze.