Try These 10 Ideas for Adding Privacy to Backyard Oasis
With houses being constructed closer and closer together, do you feel that there is a lack of privacy when you are relaxing in your backyard? In order to prevent unwanted onlookers, you need some bright and attractive ways to create privacy in your yard or on your deck. In addition to increasing privacy, many solutions can hide an eyesore in the yard and increase property value.
1. Give your backyard some privacy with these easy to build fabric and wood privacy screen.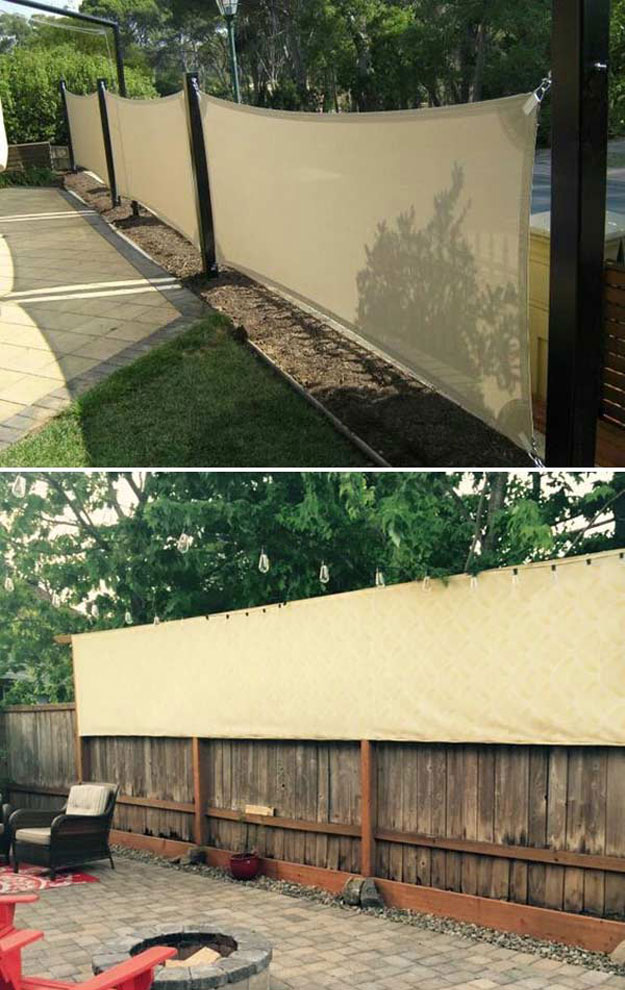 2. Place tall garden pots (and their shrubs or flowers) close together to create a charming wall wherever privacy is needed(such as backyard swimming pool):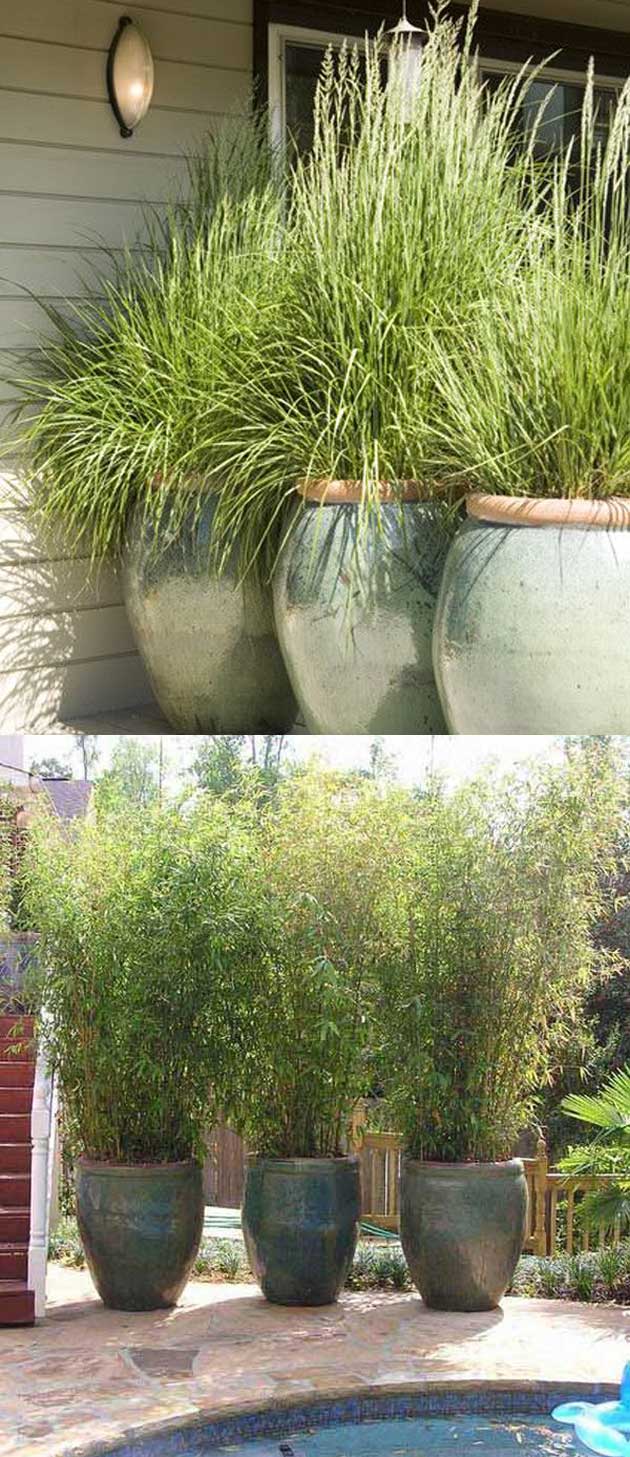 Above Image via: houzz.com
3. DIY wood frame and bamboo fencing combine to create these bamboo privacy screens, which are perfect for adding privacy to your patio: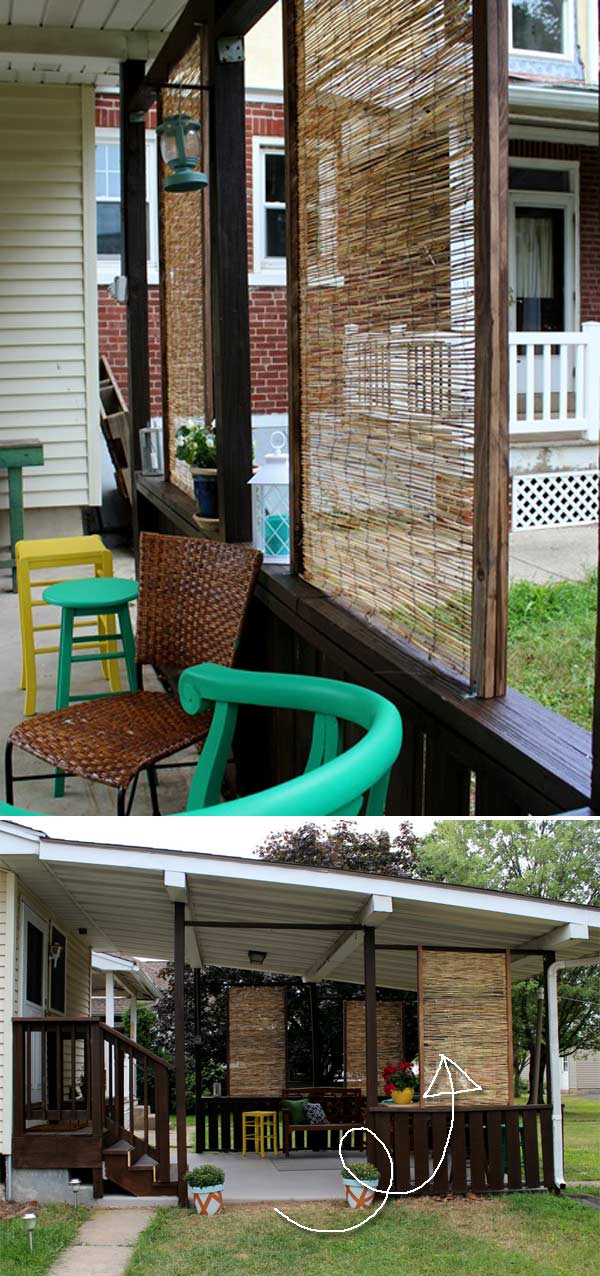 See the TUTORIAL here: christinamariablog.com
4. Even if there is a backyard fence or wall, sometimes you still can't get privacy, especially if your house is on a hill. The solution is to build a privacy screen using outdoor curtain that resembles the look of a pergola: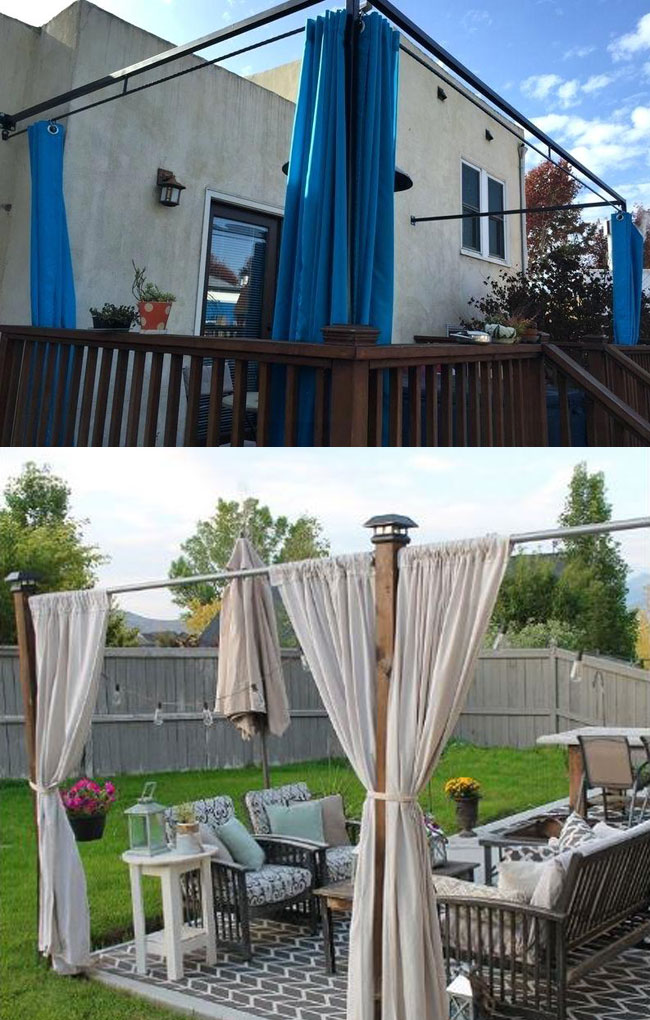 Check out the instructions here: thriftyandchic.com
5. The backyard fence is too low? Add a piece of plastic or wooden lattice extension to the top of the existing fence to gain extra privacy:
check out here for Tutorial: hammerzone.com
Build an extension to an existing brick wall fence: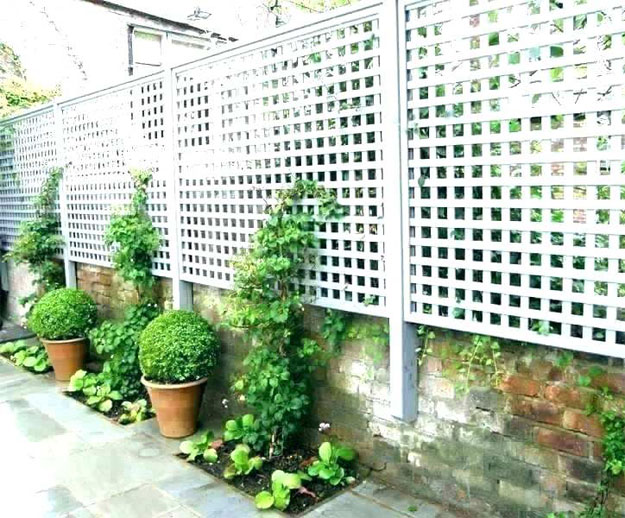 6. Vines privacy screen can make your patio or yard get privacy while adding extra green:
7. You can also consider a wattle privacy screen with sculptural aesthetic values: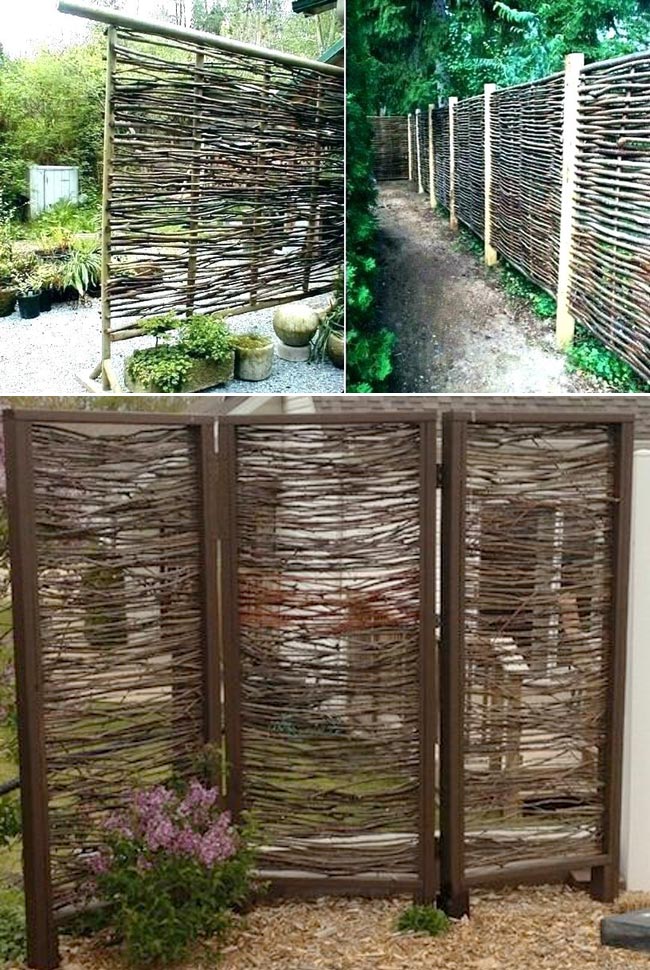 8. A simple and attractive outdoor privacy solution is the use of lattice panels. Lattice panels can easily provide privacy without completely blocking the sunlight and fresh air:
Check out the Instruction for center project: hometalk.com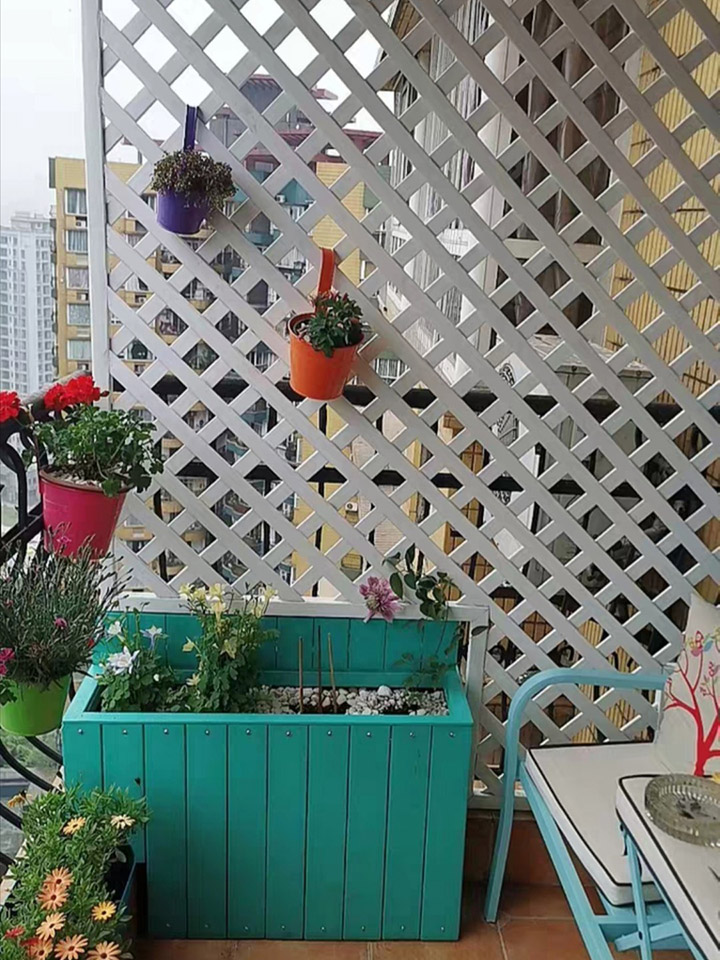 9. A wall of hedges is great for extending the height of a fence by placing them just along the inside border:
10. Build a chevron pattern patio privacy screen with pressure treated lumber or reclaimed wood:
See the full TUTORIAL here: diypassion.com
11. Plant evergreen trees in containers to block the view of neighbors:
Source: lowes.com    Source: midwestliving.com
12. Shutter Privacy Screen: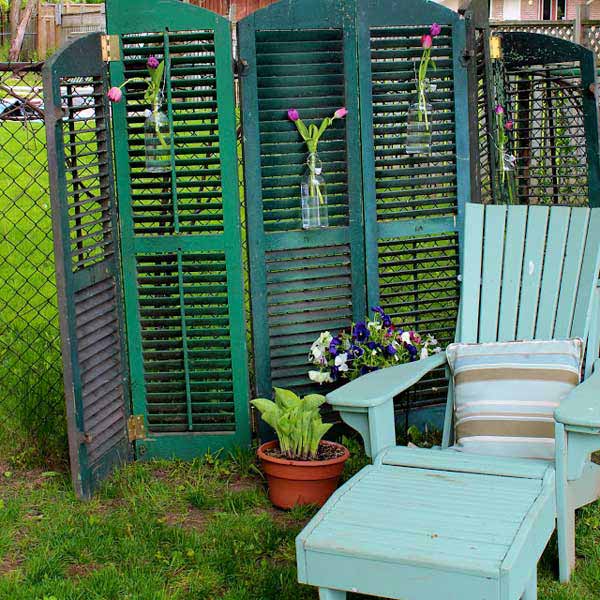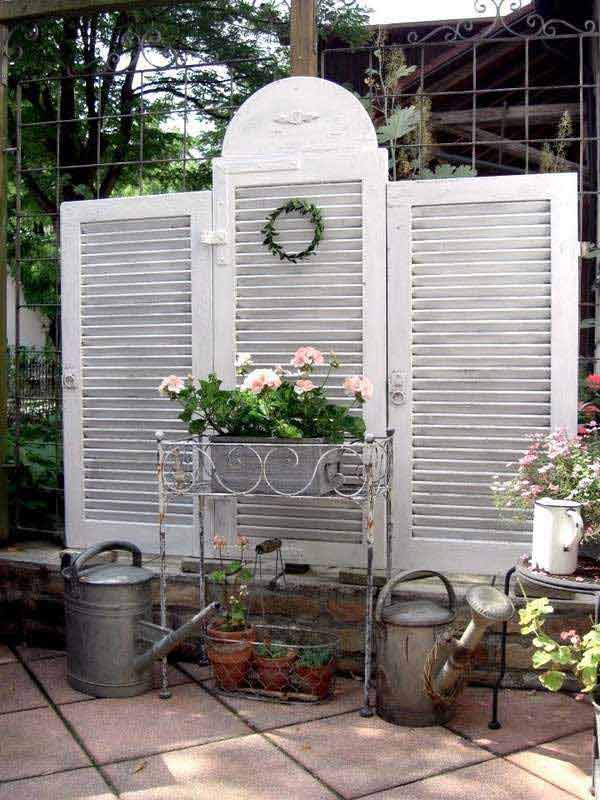 13. Bamboo for Privacy:
Image credit: dangergarden.blogspot.com
14. How to build a lattice privacy screen on a budget:
Check Tutorial at: fourgenerationsoneroof.com
15. Colorful plants wall such as morning glory and blackeyed Susan vine can provide just enough privacy without sacrificing beauty:
Source: pinterest.com    Source: edmontonjournal.com