8 Excellent Ways to Use Flagstone in Your Garden
There is no better material than natural stone in landscaping designs because the look of stone is simply more luxurious than that of manufactured materials, and more, stone requires less maintenance, crack repairs, and has unique natural colors that blend beautifully with the colors of your garden.
Flagstones are a type of flat natural stone used in many landscapes. These flat, relatively thin stones are usually used to pave hard-surface areas such as walkways, paths, and patios, and decorate your home's exterior.
Adding flagstones to your landscape design not only makes your garden easily accessible, but it's also an excellent way to add an appealing complement to garden plantings. Besides of paving material, flagstone can meet many different landscaping needs of your garden. For example, if you want to make your garden decor more attractive, creating a water feature with flagstones will be a nice choice. Not only that, flagstones provide you with a brilliant way to define the areas of your garden, such as making a raised garden bed, garden edging, and so on.
Here are the 8 excellent flagstone landscaping ideas for your garden. Take a look at them:
1. Build a Water Feature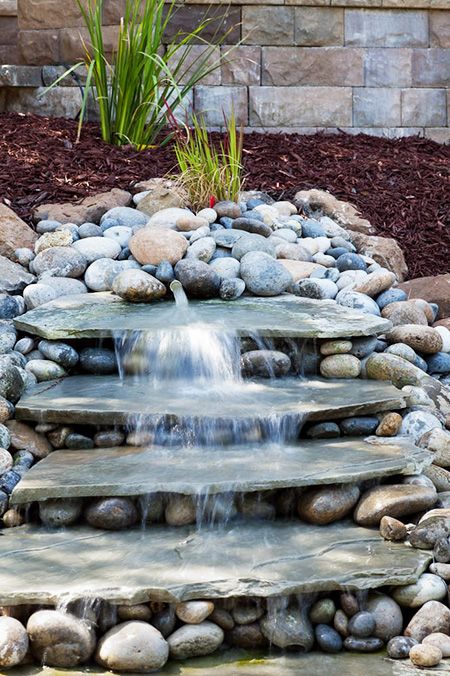 Enhance your garden with a beautiful water feature made of flagstone, like a serene fountain or a peaceful pond, bringing a sense of tranquility and natural elegance to your outdoor space.
2. Create a Small Patio in Your Garden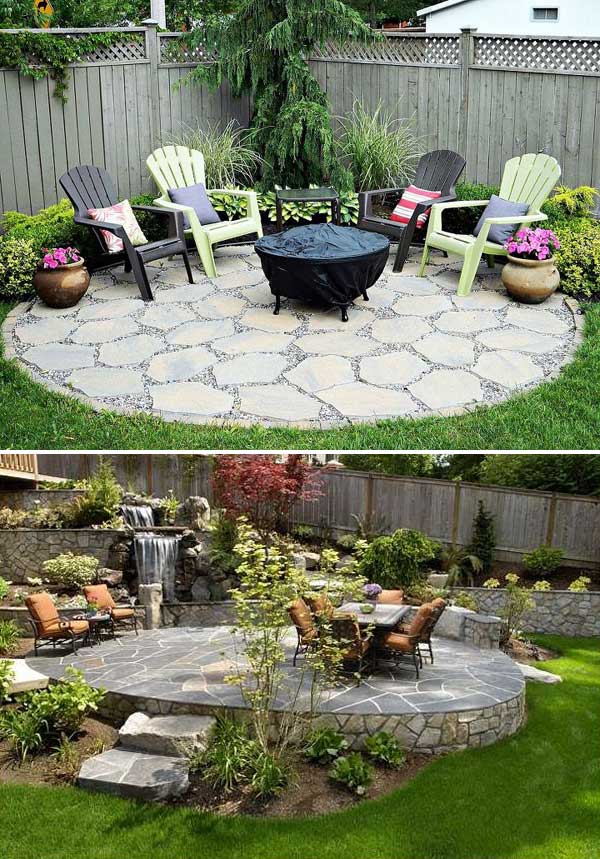 Image via: hometalk.com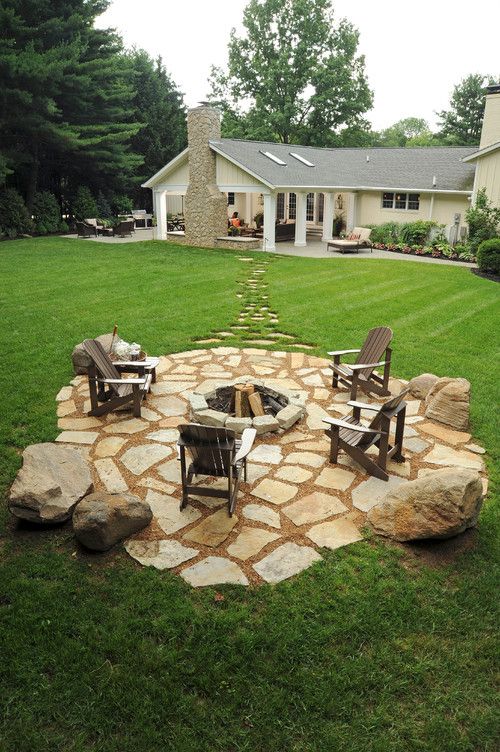 Use flagstone to design a cozy patio in your garden, providing a charming spot to relax, dine, and enjoy the outdoors in comfort and style.
3. Create a Garden Path
Image via: threedogsinagarden.blogspot.com
Lay down flagstone pavers to create a picturesque path that winds through your garden, guiding you on a delightful journey amidst the colorful flowers and lush foliage.
4. A Focal Point of Your Garden
Image via: cabanateodorei.weebly.com
Make your garden stand out by incorporating a striking focal point crafted from flagstone, such as a captivating sculpture, an inviting gazebo, or an enchanting arbor draped with climbing plants.
5. Build a Grass Patio Border
Image via: westoverld.com
Add a touch of natural beauty to your patio by constructing a border of lush grass that blends harmoniously with the solid flagstone surface, creating a visually appealing contrast.
6. Go for a Raised Garden Bed
Image via: bhg.com
Opt for a raised garden bed made of durable flagstones, providing excellent drainage and an elevated space to cultivate a vibrant array of flowers, herbs, and vegetables.
7. Set Up a Patio Fire Pit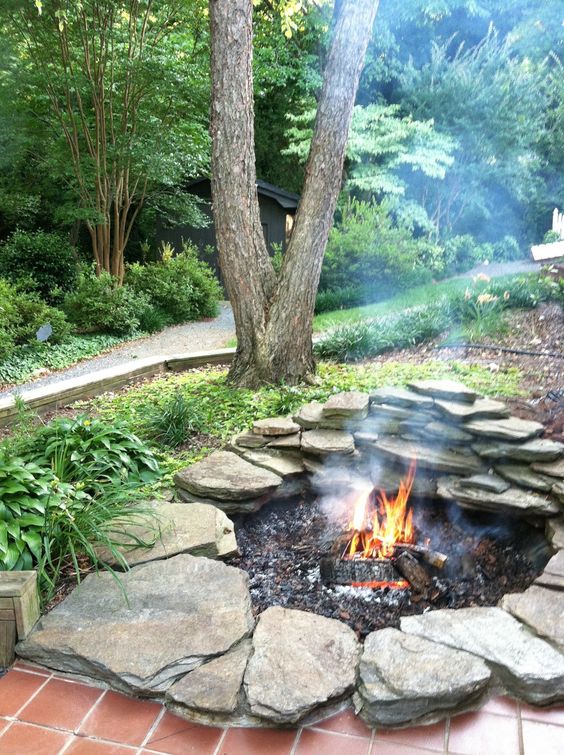 Image via: bhg.com
Create a cozy gathering area in your patio with a fire pit, where you can gather with friends and family, enjoying the warmth and ambiance while sharing stories and creating lasting memories.
8. Do Your Downspout Landscape with Flagstones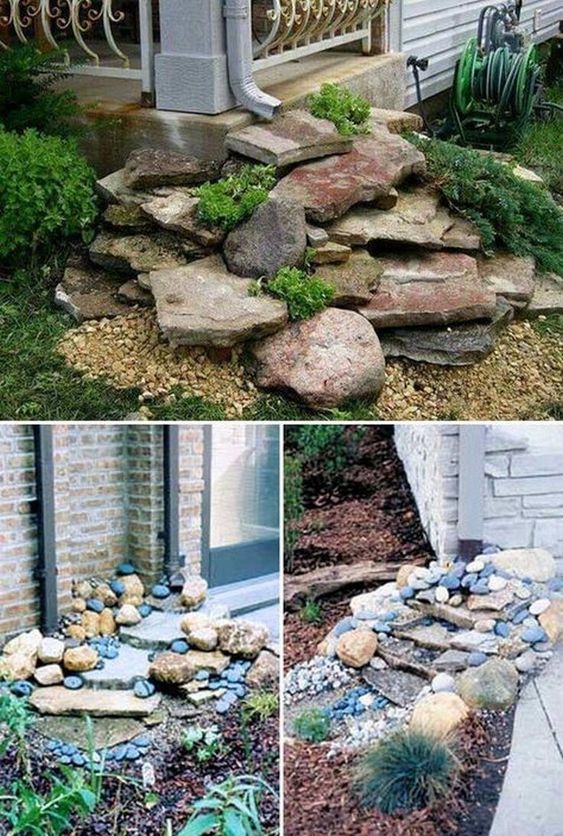 Transform your downspout into an attractive landscape feature using flagstones, allowing rainwater to gracefully flow down the stones, adding a touch of natural charm to your garden.