How to Make an Easy, Affordable, and All-Purpose DIY Potting Soil
Are you worried about the cost of making a garden? When you grow more than one crop, the potting soil cost may increase considerably. Don't panic. You can make the process of starting a garden extremely affordable with smart DIY potting soil methods. This easy and affordable recipe teaches you how to make an all-purpose potting soil that offers your garden the best organic elements to keep productivity at optimal levels.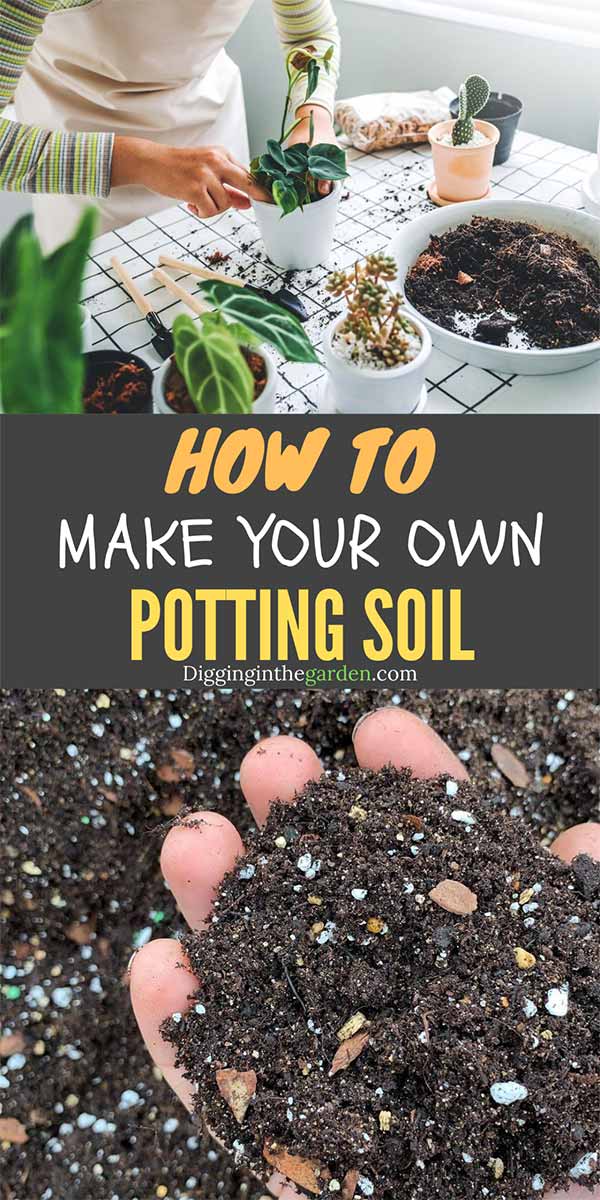 #Use the right kind of potting soil
How to make potting soil? When it comes to making potting soil, you need to choose the right one to make your efforts result-oriented. It is a simple yet highly effective gardening secret that offers sustainable results. Many people commit the mistake of using any kind of available soil to plant their veggies and fruits. So, use the right soil to make your gardening efforts fruitful.
The best DIY potting soil methods always recommend the use of the right soil. It allows you to customize your gardening efforts to suit the needs of different kinds of plants. Some plants need nitrogen-rich soil to thrive. Many other plants grow well with a moderate amount of nitrogen. If you create the right potting soil, you can ensure the optimal growth of all plants.
#What does potting soil contain?
Ironically, potting soil doesn't contain any soil. Also known as potting mix, it is a soilless combination of ingredients, such as perlite, bark, and peat moss that creates an ideal environment for plant growth. It is the most suitable medium to grow plants in pots. Further, potting soil is an excellent choice for starting seeds. You can also use a potting mix to root cuttings and pot houseplants and flowers in hanging baskets.
#What makes DIY potting soil a popular choice?
If you make your own potting soil, you can enjoy many advantages. Here are the most important benefits of DIY potting soil:
High affordability is one of the most remarkable advantages of making a potting soil of your own. In the long run, you can save a lot of money.
2. Customized environment
You have a clear idea about the ingredients in your potting soil. By mixing the right ingredients, you can create a customized environment that encourages optimal growth of all kinds of plants.
This is another notable advantage of making your own potting soil. It provides better draining compared to store-bought potting soil.
#Important things to consider while making a potting soil
How to make a potting soil of exceptional quality? Consider these important things. .
1.  Keep the potting mix lighter. Loose and permeable mixtures provide air, water, and fertilizer to plant roots with improved efficiency and speed.
2. Make a mix using compost or shredded bark, perlite sand or vermiculite, and peat moss. Never add garden dirt or soil.
3. Consider the plants' preferences while deciding on the ingredients. For example, if you want to reduce the pH, you can add soil sulfur. To increase the pH, you can add lime.
4. Some plants like lavender and succulents require fast drainage. Adding more sand to the soil meets the purpose of these plants.
5. If you want to grow ferns and woodland flowers, you must add an increased amount of peat moss. These kinds of plants flourish faster in moist conditions. So, adding peat moss ensures better water retention.
#Learn about various types of DIY potting soils
1. You can come across different types of commercial potting soils nowadays. Similarly, different types of DIY potting soils can be made at home. The water-holding capability, nutritional content, porosity, and texture of different mediums vary to serve different purposes.
2. If you want to focus on rooting cuttings and starting seeds, you can make a lighter, fine-textured potting soil. To grow trees and shrubs, you can use a potting mix that contains an increased amount of pine bark or coarse sand.
3. To grow cacti and succulents, you need a sandy or gravely-textured porting mix.
#This potting soil recipe puts forward the best method of creating an all-purpose potting soil that lets you grow tropical plants, perennials, annuals, and vegetables efficiently.
The ingredients required to make this all-purpose potting soil recipe are:
Peat Moss – 1 bucket (2- gallons)
Fine-Sand – 2 cups
Pelleted time-release fertilizer – 2 cups
Composted Cow Manure or Screened Compost – Half a bucket (1-¼ gallons)
Vermiculite or Perlite – 1 bucket (2- gallons)
Lime – cup (To balance the acid of peat and maintain a neutral pH level)
Directions:
1. Combine all these ingredients thoroughly
2. The ingredients of this potting soil recipe offer around five 12-inch hanging baskets or 14-inch tubs
POTS & TUBS
Container Size
Amount Needed
8-inch
3 quarts
10-inch
6 quarts
12-inch
8 quarts
14-inch
12 quarts
16-inch
20 quarts
20-inch
24 quarts
24-inch
28 quarts
30-inch
72 quarts
36-inch
96 quarts
HANGING BASKETS
12-inch
6 quarts
16-inch
10 quarts
WINDOW BOXES
24 inches by 6 inches
12 quarts
36 inches by 6 inches
20 quarts