How to Grow a Small Rain Gutter Garden
Perfect for garden beginners, a gutter garden is a great way when you want to add something unique to your home's outdoor, as well as you don't have to crowd your garden with planters. With the use of some basic hardware attached to the rain gutters along with drilling holes, you can build a delightful vertical garden with little time.
1. Use rain gutters to build a hanging herb garden with plant stand:
See the tutorial at: hertoolbelt.com
2. Create gutter gardens attaching to your garden wall. They will be neat, organized-looking and low maintenance: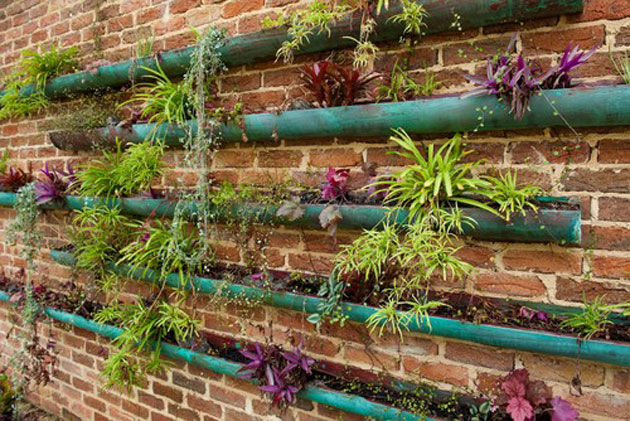 Image via: easyverticalgardening.com
3. There are so many benefits to diagonal gutter gardens, such as good drainage:
Check out the full instruction: sarahjeanneskitchen.blogspot.com
4. Install the rain gutters on the deck railing to create your mini vegetables garden: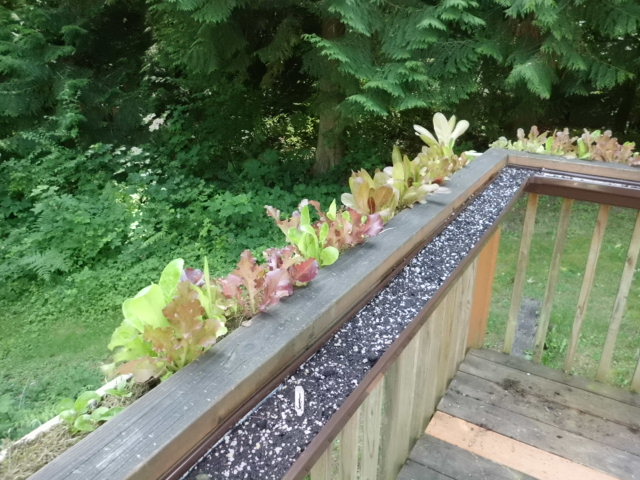 Tutorial found here: theurbanhearth.com
5. When you want to spice up your fence, you could consider a rain gutter garden. This will save space as well as you don't have to crowd your garden with planters.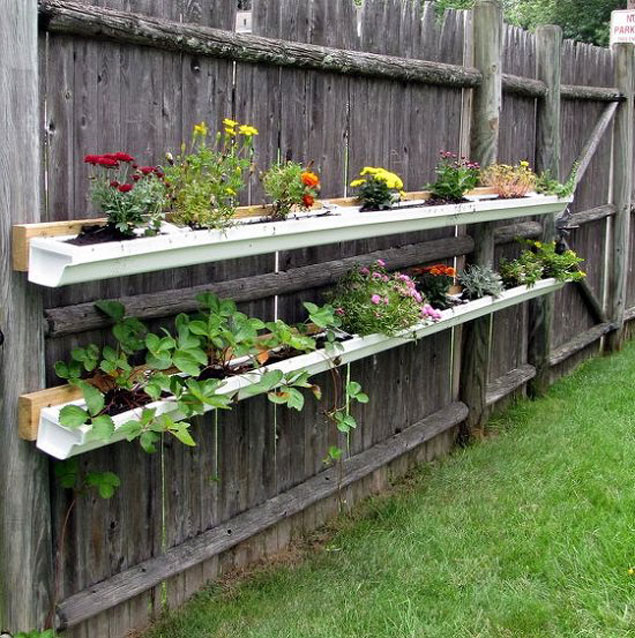 See the full tutorial at: paintedtherapy.blogspot.com
6. For a rustic look create a stand of pallets and attach gutter planters to it.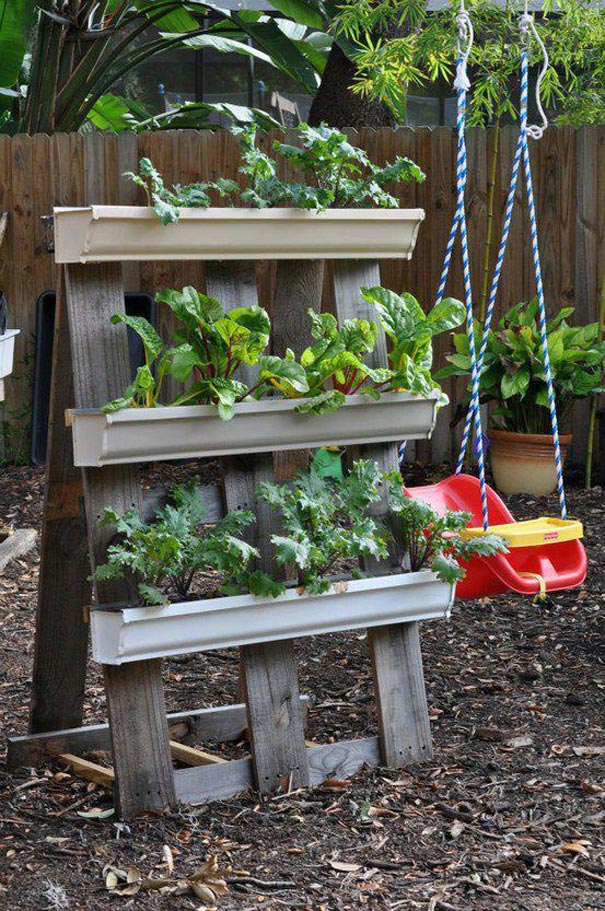 Image via: rusticochique.blogspot.com
7. A rain gutter garden can also be installed along a window and serve as an alternative to curtains or a screen: