Did You Know That Diapers Can Help Your Plants Grow?
Take good care of your plants might be a time-consuming work. At least, for those summer annuals, daily watering is essential. Fortunately, with the help of disposable diapers, your gardening work will be easier and more enjoyable. It might sound weird, but diaper increases the time interval between waterings because it contains crystals of hydrogels that help plants retain moisture for longer.
Many of you must be surprised by this idea, as I am. It not only saves you time but is environmentally friendly, and proves the benefits of re-using disposables. Moreover, the diaper can quickly absorb the excess water in the soil to keep the root from rotting when in the event of extreme overwatering. There are generally two main ways to use them, no matter what they are new or gently used.
#1. Super Soil Hydrogel Using Diapers
Take a diaper and pour cups of water in it. When the diaper absorbs all the water, rip it open and dump the contents into a container. Keep the hydrogel crystals and not cotton padding. Then mix it with some all-purpose potting soil. For more detailed information, you could watch the video tutorial below.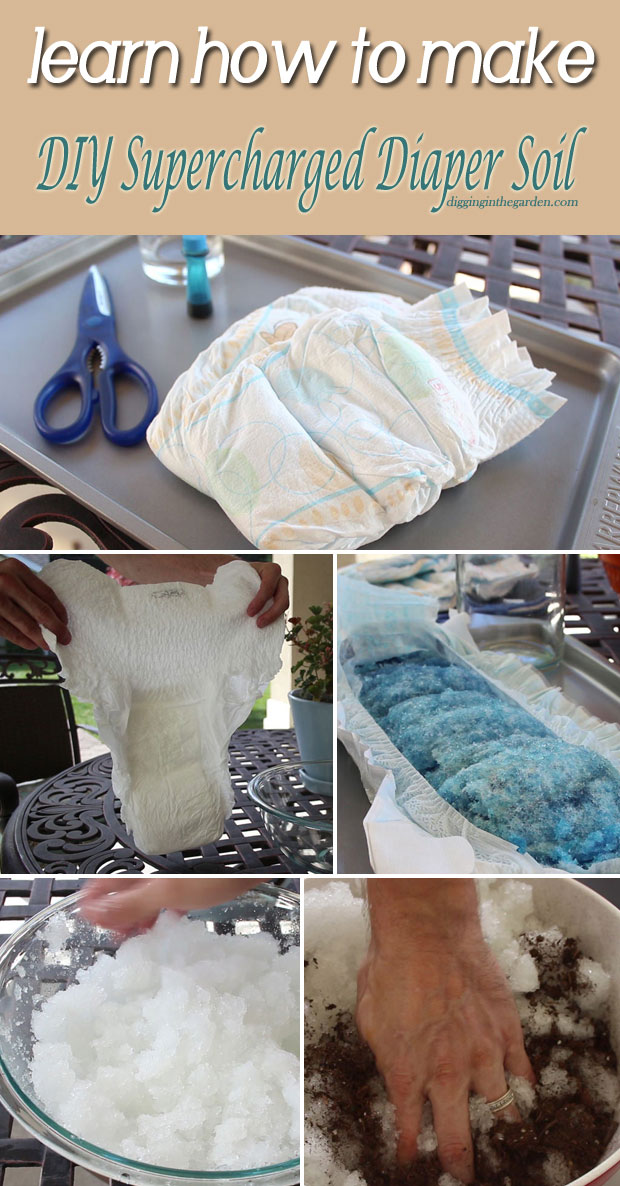 #2. Put a Full Diaper in the Bottom of Potted Plants
Hanging baskets add attractive curb appeal and color to your porch, and they can be the envy of your neighbors and friends. But the hanging pots that are dripping may be a trouble. To resolve it, you can place a diaper in the bottom of your potted plants. It retains moisture and keeps your hanging baskets from dripping.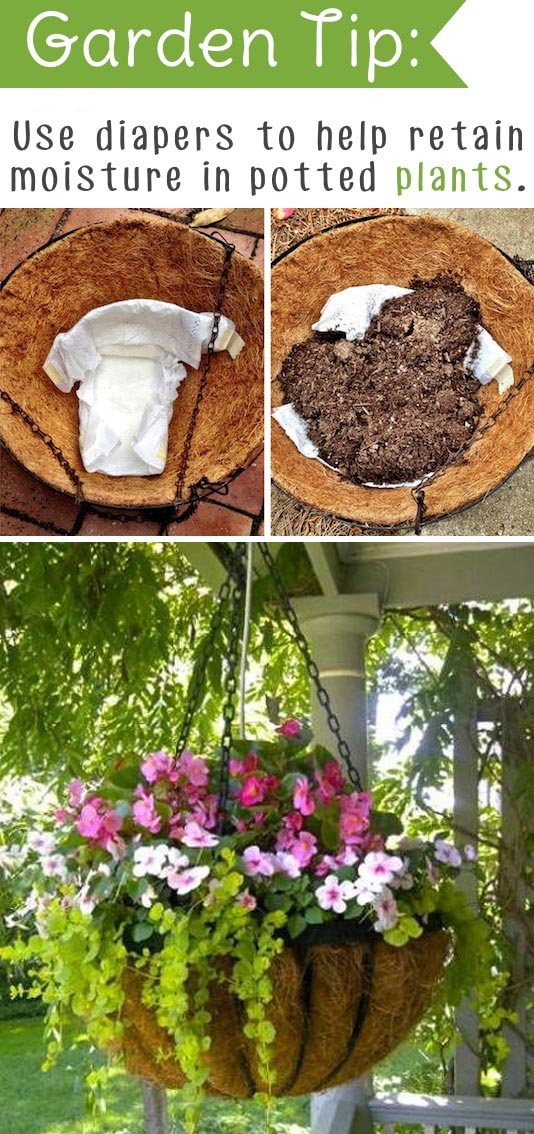 Check out the tutorial at: sandpaperandsillyputty.blogspot.com