Best 26 Potted Vegetables and Fruits for Container Gardens
If you want to grow a garden but are unable to plant a traditional garden in your yard at home, growing fruits and vegetables in pots may be the option for you! There are several benefits to growing plants in containers. For example, the containers can take up limited space, be easier to reach when you are caring for them, and are away from animals who might help themselves to your produce.
Choose as large of a container as you can. Larger containers will not dry plants out as quickly. You may want to consider a self-watering container. The containers will also need to be deep enough to give the roots sufficient space.
If you are growing vegetables in pots, try to place the pots where the plants can gain at least six hours of sunlight each day. Check that the plants are protected from the wind, and if possible, group the plants together so that they can increase each other's humidity level.
When planting your pots, choose a soilless potting mix rather than topsoil. A soilless potting mix will retain water and keep the plants from drying out. Vegetables need consistent water, which is why a self-watering planter is recommended.
Now that you know how to start your potted garden, it is time to choose your plants! Some vegetables that are good options are lettuces, radishes, salad greens, bush beans, kohlrabi, onions, peas, potatoes, chard, tomatoes, peppers, eggplants, summer squash, pole beans, carrots, cucumber, leeks, spinach, beets. broccoli, okra, and sweet corn.
Fruits grown well in pots include apples, blackcurrants, blueberries, cherries, figs, gooseberries, peaches, nectarines, plums, raspberries, and strawberries.
Choosing your plants and growing a potted garden can be such a fun and rewarding adventure! Enjoy!
26. Position the bell peppers or chilies pot in a sunny spot
How to grow: organicauthority.com   Bottom Image Source: nola.com
25. Grow banana trees in a Pot:
How to grow: balconygardenweb.com
24. Putting a potato pot with cut sides inside another one makes it easier to lift the plants out for harvesting:
23. To Keep Cucumbers Vertically Growing You can build a Structure Using Stakes:
How to grow: wikihow.com
22. Grow watermelon in pots:

How to grow: balconygardenweb.com
21. Grow kale in a pot and you can harvest the young tender leaves again and again
How to grow: fieldandfeast.com
20. Grow a Kiwi plant from seed in a Pot:
How to grow: growingwildceeds.wordpress.com
19. Grow a Hundred Pounds of Potatoes in a Barrel:

18. Grow a Sweet Potato Vine Plant:
How to grow: epicgardening.com
17. Peas are a great crop for container gardening: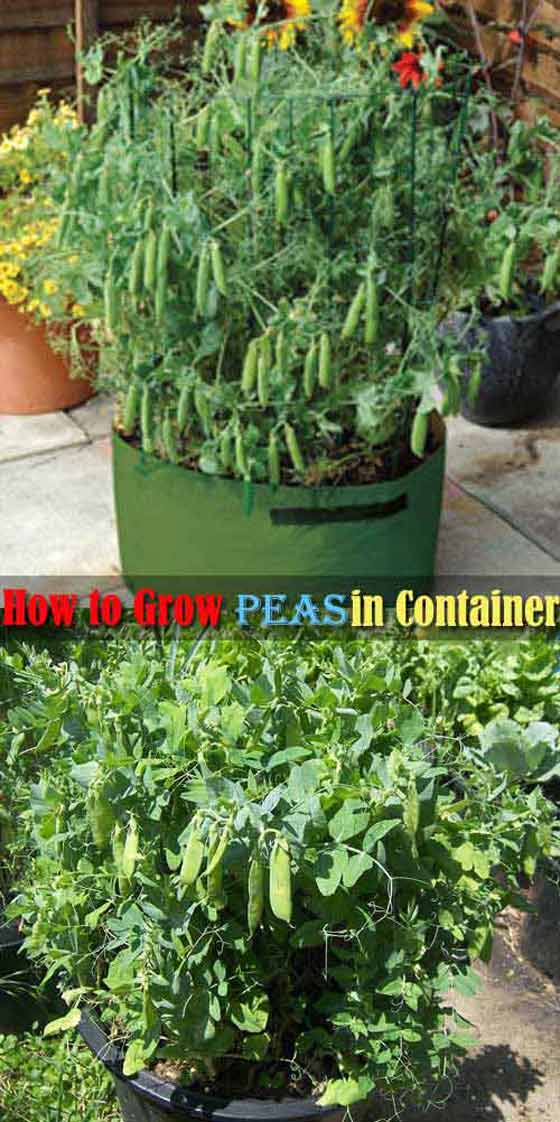 How to grow: fabulousflowersblogdotcom.wordpress.com
16. Blueberry can grow even in a pot:
How to grow: urban-gardening-ideas.com
15. Growing Carrots in containers is easy: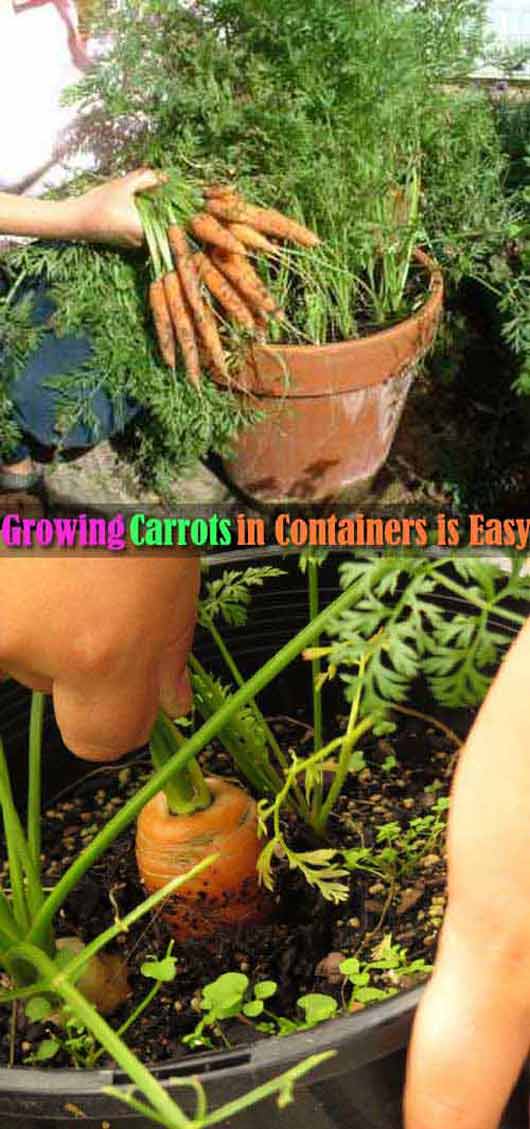 How to grow: blog.hooksandlattice.com
14. Grow strawberries in hanging baskets: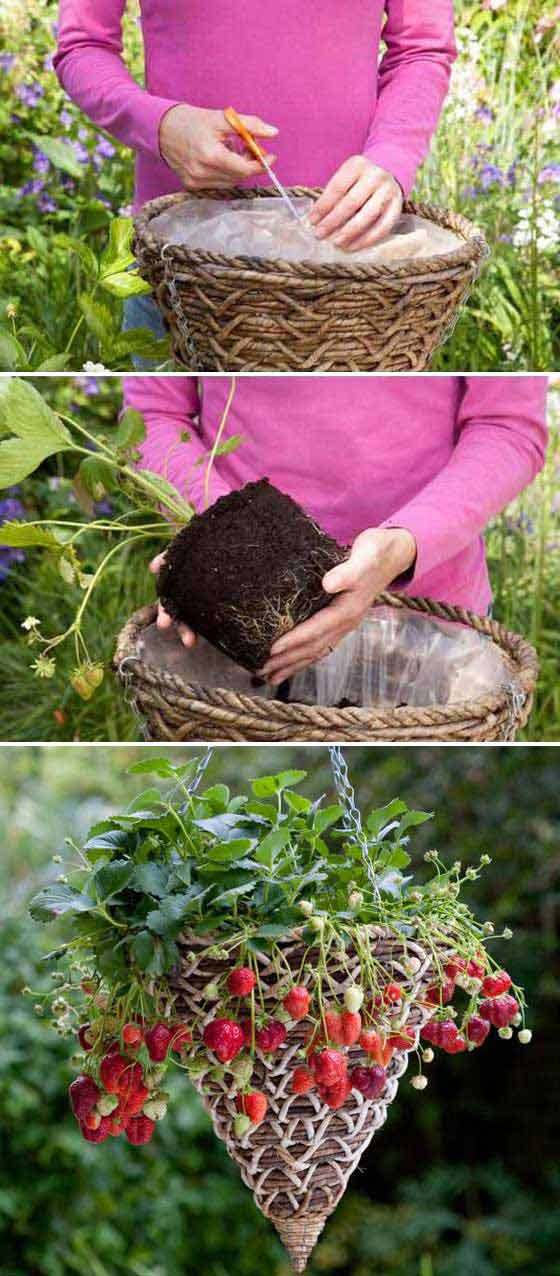 How to grow: hgtv.com
13. Planting cauliflower in a container is easy. Just give them plenty of sunlight every day.
12. Grow a Lemon Tree in a pot:
How to grow: whiteonricecouple.com
11. Grow eggplant in a container, just keep the container in a full sun and feed heavily: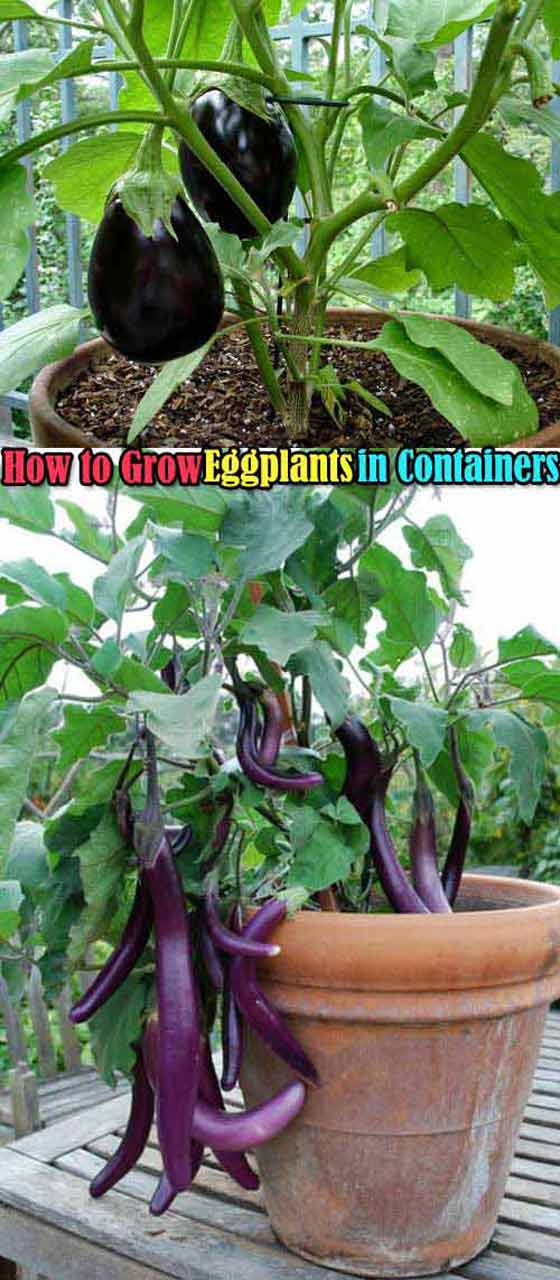 How to grow: theselfsufficientliving.com Bottom Image Source: houzz.com
10. Growing figs trees in pot:
How to grow: fast-growing-trees.com
9. Short and red radishes can be grown in just about any pot you have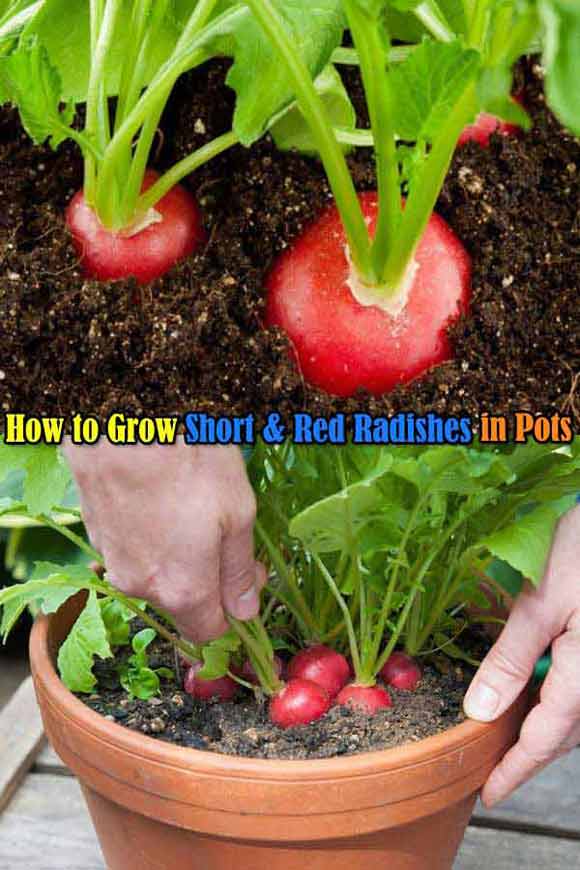 How to grow: gardeningknowhow.com
8. Grow bush beans in a pot: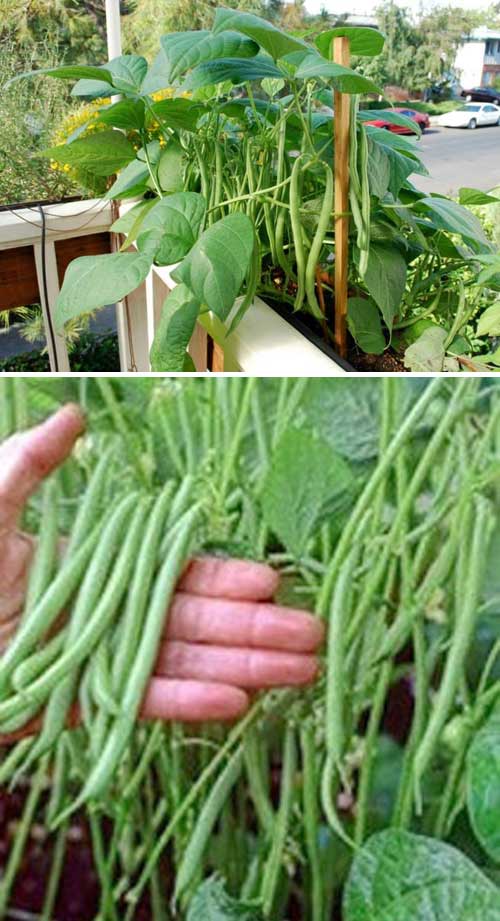 How to grow: balconygardenweb.com
7. Grow small tomatoes in a pot or even a hanging basket:

How to grow hanging basket tomatoes: hgtv.com   How to grow upside down tomatoes: gardeningknowhow.com
6. Grow Spinach or Asian Greens in Pot:
How to grow: grow-it-organically.com
5. Pomegranate growen well in a pot because it has shallow root system when compared to other fruit trees.
How to grow: balconygardenweb.com
4. This variety of squashes or zucchini growen well in a pot:
3. Grow brussels sprouts in a pot:
How to grow: homeguides.sfgate.com        Bottom Image Source: premeditatedleftovers.com
2. Okra is fast growing in hot climates and ready for harvest in about two months.
How to grow: urban-gardening-ideas.com
1. growing clementines in a pot: