7 Pumpkin Planter Ideas for Outdoor Fall Decorations
Fall is such a special time of year. One of the best ways to celebrate the Fall season is to create some inspiring planters outdoors. The harvested pumpkins are essential home decorations in autumn. Instead of carving pumpkins, you may try to turn them into planters for fall plants and flowers. Colorful flowers and their orange planters are sure to be the focal point of your home.
1. Pour a mix of cement, sand, and water to a plastic pumpkin pail to create a concrete pumpkin planter for your garden:
Follow the full tutorial here.
2. Turn the orange plastic jack o' lanterns into fabulous chalkboard pumpkin planters. The benefit is that you can change the message frequently throughout the season:
Check out the guidance here.
3. Recycle old plastic containers like milk jugs to create awe-inspiring planters for your fall and Halloween decorations:
See the full instructions here.
4. Are you looking for a unique way to display your favorite succulents? How about a sweet succulents house made of pumpkin?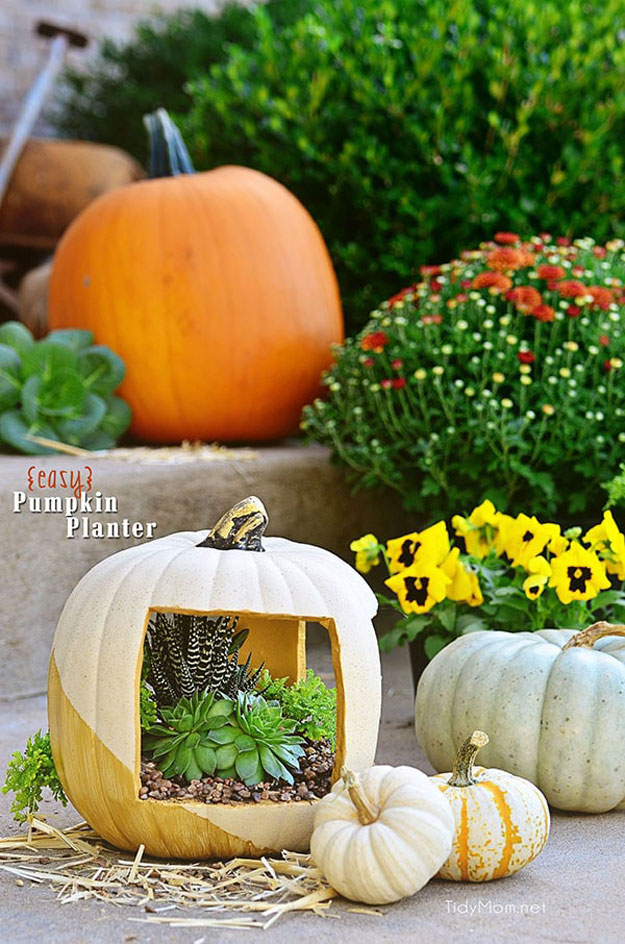 Follow the tutorial here.
5. Choosing a plant for your DIY pumpkin planter. You can select a range of different flowers from elegant to hilarious. Orange million bells, like Superbells' Dreamsicle,' or 'Tequila Sunrise,' will have a fantastic look:
Image Source: thespruce.com
6. Grow edibles or ornamental vegetables in homemade pumpkin planters: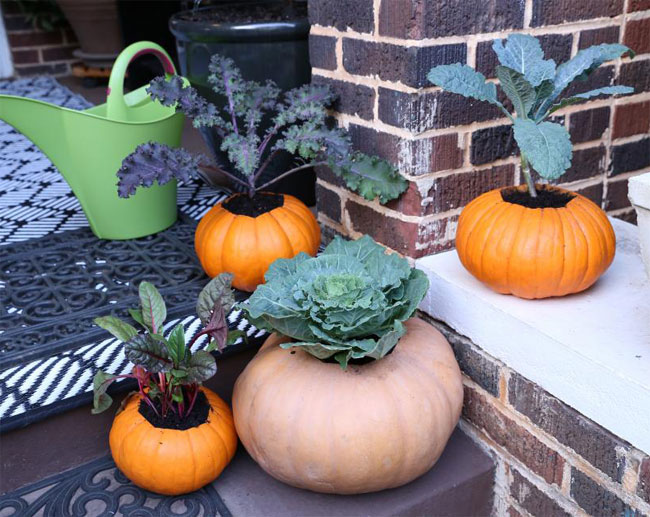 Image Source: hgtv.com
7. After making these pumpkin planters, place them on the front stairs to achieve that "autumn bounty but perfectly balanced" look:
Check out the instructions at: 17apart.com