Surprising Items You Can Repurpose into Succulent Planters
We often throw away those things that get broken or we do not want to use them anymore. But that might not always be the best thing to do. Sometimes, just has a good idea, and a little effort and time, they can be turned into new treasure, such as beautiful DIY succulent planters. Here are some excellent ideas:
1. Wrap glass bottles with white glue soaked yarn to serve as succulent planters:
See the full Guide on: Design Mom
2. Pots and pans succulent planters – Just add a bit of potting soil inside, and house your succulents.
Image via: Home Talk
3. Recycle those old cassette tapes by turning them into cute succulent planter:
Tutorial: Creative Green Living
4. Put succulents into a vintage toolbox for creating a unique garden addition:
Check out the Tutorial at: My Repurposed Life
5. Remove the internal parts of an old light bulb and turn it into hanging succulent garden: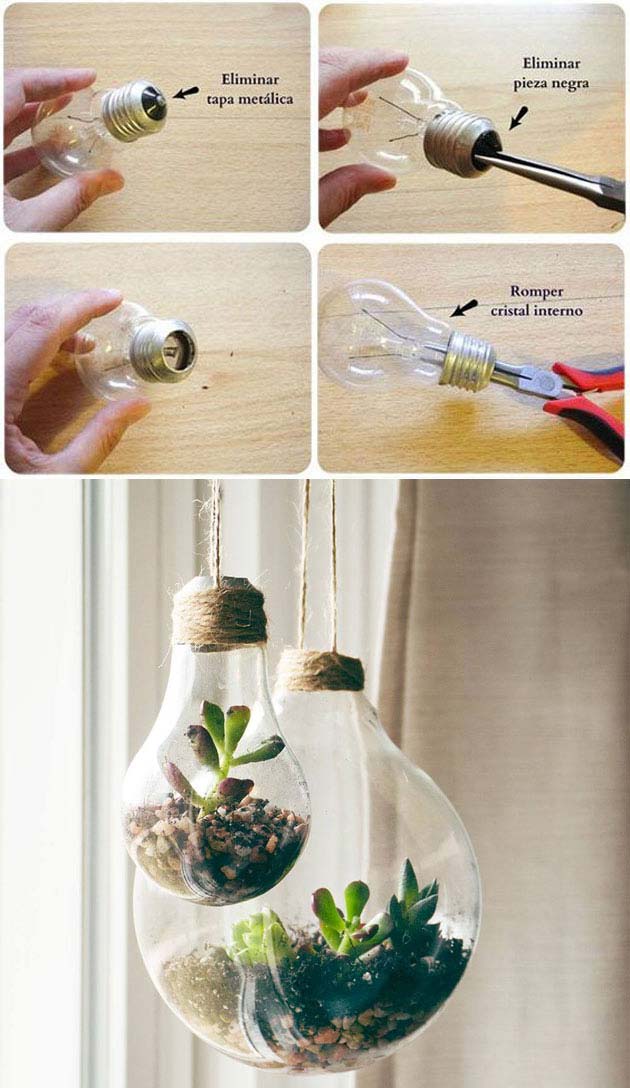 6. Decorate the outside of empty tin or aluminum cans with burlap and lace to turn them into charming planters:
Tutorial: Creative Green Living
7. Transform an Oil Tin into a DIY Vertical Succulent Planter:
Tutorial: Lovely Greens
8. If you have some empty spice jars lying around, why not plant with succulents?
9. Make Your Book Planters for Succulents: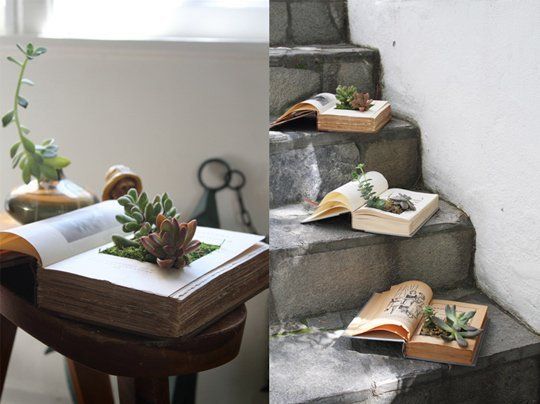 See the Tutorial at: Apartment Therapy
10. Reuse a bottle of shampoo or handwash by cutting it to make a planter: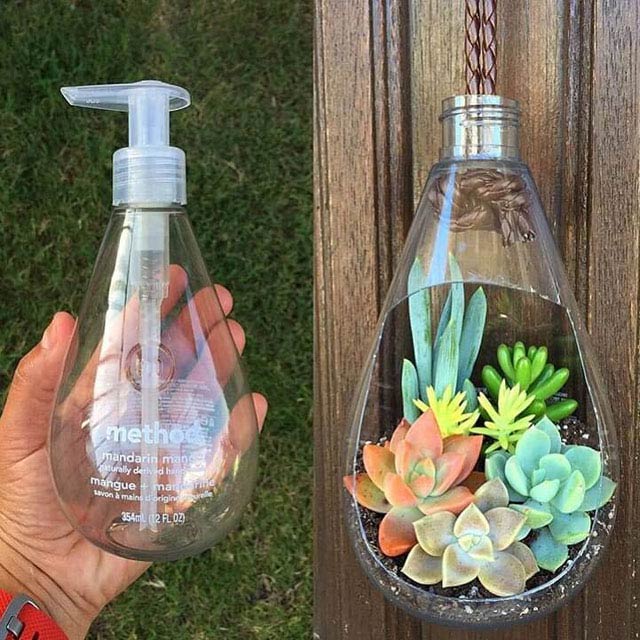 Image via: instagram.com
11. Stick the granite tile scraps together with hot glue for serving as succulent containers:
Image via: facebook.com
12. RECYCLED typewriter makes a VERY cool SUCCULENT planter:
Image via: TWOwomenANDaHOE;facebook.com
13. Grab an old picture frame and cleverly use chicken wire and moss to make it a succulent wall garden: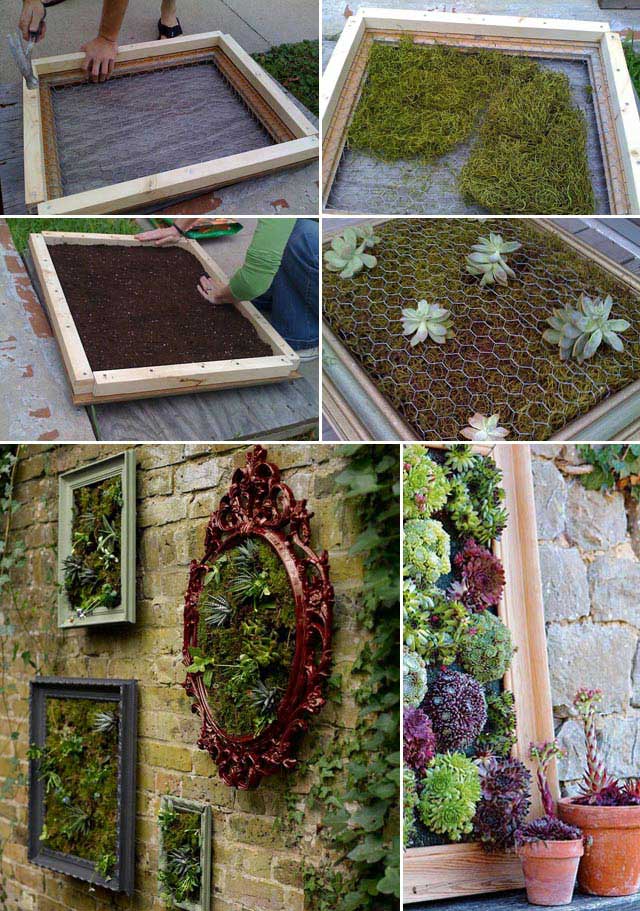 Get the Full Tutorial on: luna-see.com Image via: idealhome.co.uk and empressofdirt.net
14. The cans of Coca Cola have bright colors, so you can use them to create beautiful tabletop gardens: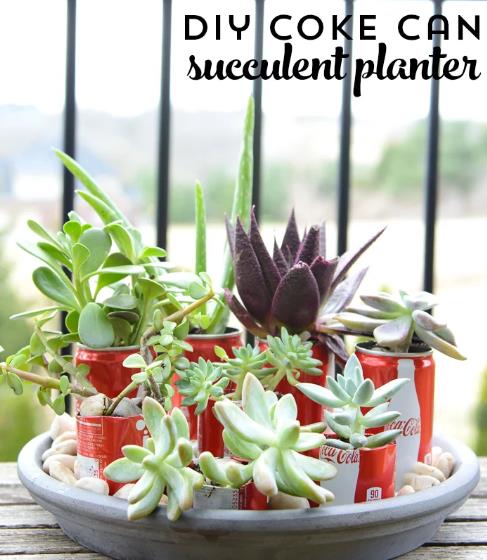 Get the detailed Tutorial at: Polkadot Chair
15. Recycle old heels into succulent planters: