7 Easy Homemade Weed Killer Solutions
There is nothing quite like gardening. Putting a seed under the soil, then watching as a plant peeks up at you, eventually growing into a mature plant, is truly a special experience. It feels a little like being in on the beginning of creation.
Except for the times when we plant something, and what peeks up at us isn't what we planted. Sometimes what grows first is a weed. And the first weed seems to bring a whole bunch of others right behind it, like some kind of unwelcome plant party.
We could sit outside for hours every day, chasing down weeds, but even if we wanted to—who has the time?
So we turn to sprays. But with at least one in three households gardening now, it is important that we think twice about the products we use. More and more, we are seeing the effects that one generation's decisions have on the next generation's world.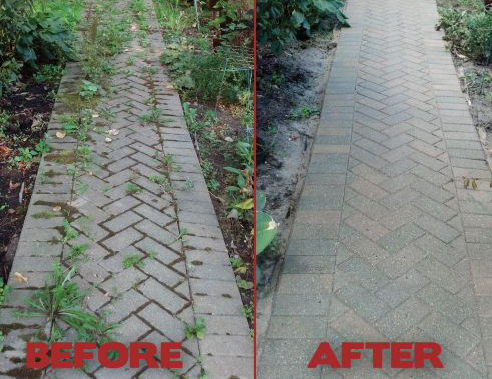 WHAT WE WANT FROM HOMEMADE WEED KILLING SOLUTIONS
A weed killer isn't a weed killer unless it kills weeds. Seems obvious, doesn't it? So—
IT HAS TO WORK
But it should leave our world healthy. No damage to the soil, air or water. No risk to pets or people. No killing insects. So—
IT HAS TO BE SAFE
Most of us aren't millionaires, so our homemade weed killing solution has to be made of inexpensive materials. So—
IT HAS TO BE CHEAP
Well, here you go! Weed killers that—
Don't cost much—in fact, you probably have what you need on your shelves right now!
Are natural and Safe
Really work
GREAT HOMEMADE WEED KILLING SOLUTIONS
1.Vinegar—Just fill a spray bottle with this cooking/cleaning staple, spritz the weeds, watch them die. Doing it on a sunny day helps.
2.Essential Oils—Get rid of weeds and make your yard smell wonderful! Clove, cinnamon or red thyme work best.
3.Borax-–1/2 cup of borax combined with a 1/2 gallon of water, then put in a spray bottle. Spray it on weeds and they're gone. Know what else is gone? Ants and cockroaches. Yep, borax kills both of those pests.
4.Vinegar and Dawn—1/2 gallon white vinegar mixed with 2 tablespoons Dawn dish detergent. Mix together and spray on weeds. Sunlight helps a lot.
KILLING WEEDS IN SIDEWALKS AND DRIVEWAYS
This is a special area. In the garden, we want plants to continue to grow, but we don't usually want plants springing up in cracks in the sidewalk. The following weed controls will make the ground unable to grow plants for a while.
1. White Vinegar, Dawn, Epsom Salts—1/2 gallon vinegar, 1 cup Epsom salts, 2 tablespoons Dawn dish detergent
Heat vinegar and salts in a pot until they dissolve together. Allow to cool. Put vinegar-salt solution in a spray bottle and add Dawn. Mix together, then spray on weeds.
2.Cornmeal-–Yes, cornmeal. When you find weeds peeking up through the driveway or sidewalk, sprinkle them with cornmeal.
3.Newspaper—Lay newspaper over the weeds. It blocks the light they need.
4.Bleach—Spray the weed with bleach.
5.Boiling Water—Pour boiling water on the weed.