27 DIY Garden Signs With Unique Style
Our gardens are not only places where we grow fresh food, they are places for us to relax, unwind and bond with our family. A place for us to enjoy a cold drink and the sounds of birds in nearby trees while we remove weeds or check the firmness of our tomatoes. The spot where we teach our children to be gentle with the newly sprouted plants, and delight in their squeals when they discover a fat, juicy earthworm. Many of us have fond childhood memories of gardening with our mothers or grandmothers and look forward to building those same types of memories with our kids. Like everyone's family, everyone's garden is a little bit different. The layout of your rows and planters, what you choose to plant, and how you decorate your space.
Some people prefer raised beds in neat orderly rows. Some of us like to mix flowers and veggies in a more wild feeling space. People built garden fences from stone, pallets, or classic pickets, depending on what appeals to them. Another way to distinguish your garden and make it uniquely your own is by making garden signs to decorate your plot of earth. Garden signs can be purely decorative, with fun sayings or a declaration of who is in charge of tending the space. They can also be functional, serving as a map of what is planted where. When it comes to garden signs, the only limit is your imagination. Here are 27 DIY garden sign ideas to help get your creativity flowing.
Painted Metal Box Sign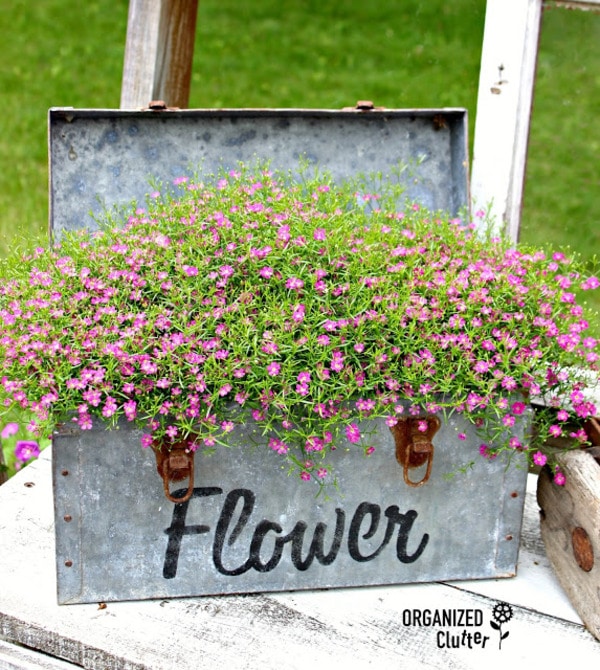 Via: Organized Clutter
Painted Letter Stakes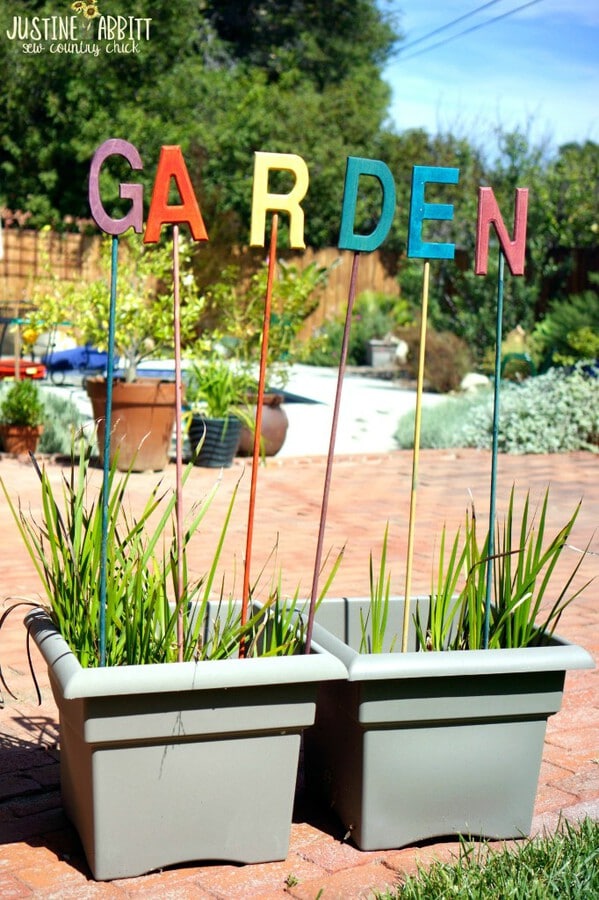 Source: Sew Country Chick
Rustic Wooden Herb Sign
Old Fence Rustic Sign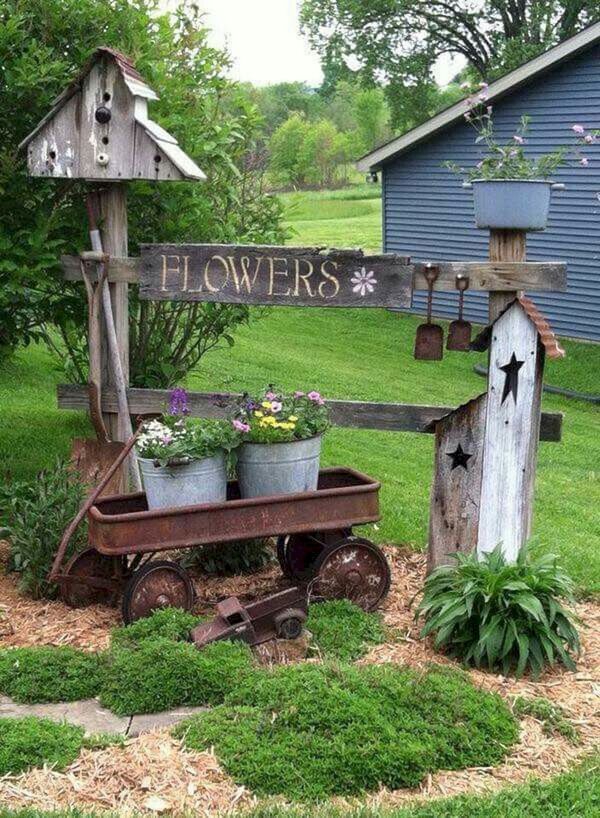 Source: Decoor
Corrugated Metal Garden Sign
Source: Organized Clutter
Classic Metal Garden Markers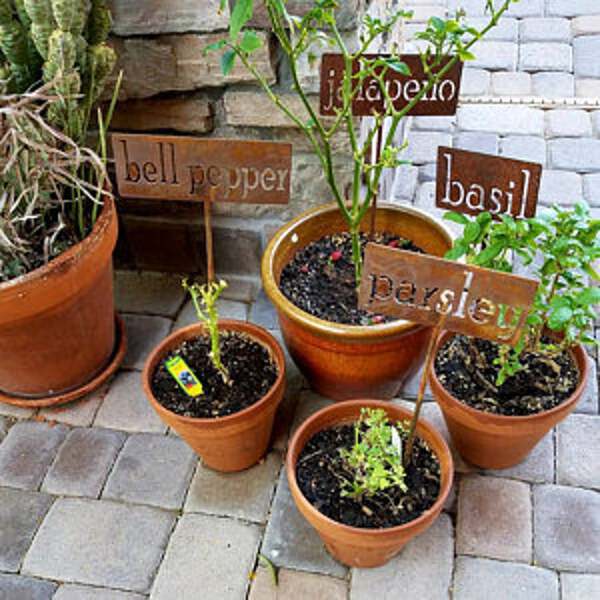 via: etsy.com
Garden Tours Sign
Source: Style Me Pretty
Twisted Wire Plant Marker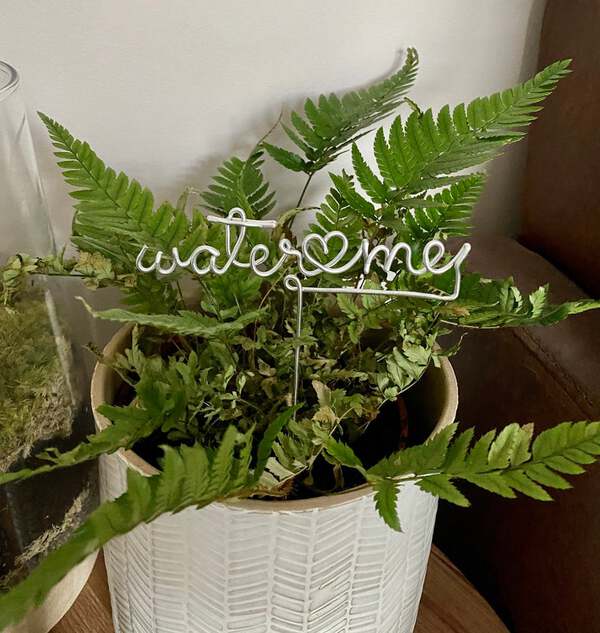 Source: Etsy.com
Hinged Message Sign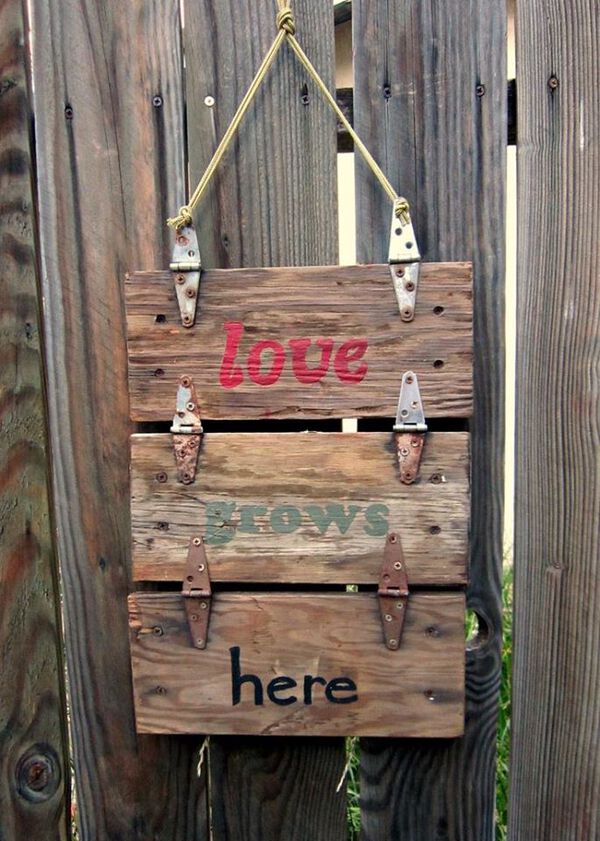 Twig Message on Garden Wall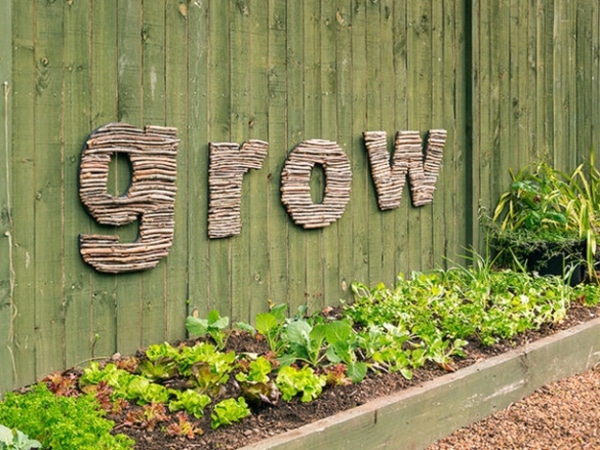 Source: Forum House
Potting Shed Sign
Source: Funky Junk Interiors
Fork Peace Sign Garden Decor
Source: Etsy.com
Fresh Cut Flowers License Plate
Garden of Weeden
Source: Cat Patches
Painted Old Window Welcome Sign
Stenciled Message on a Fence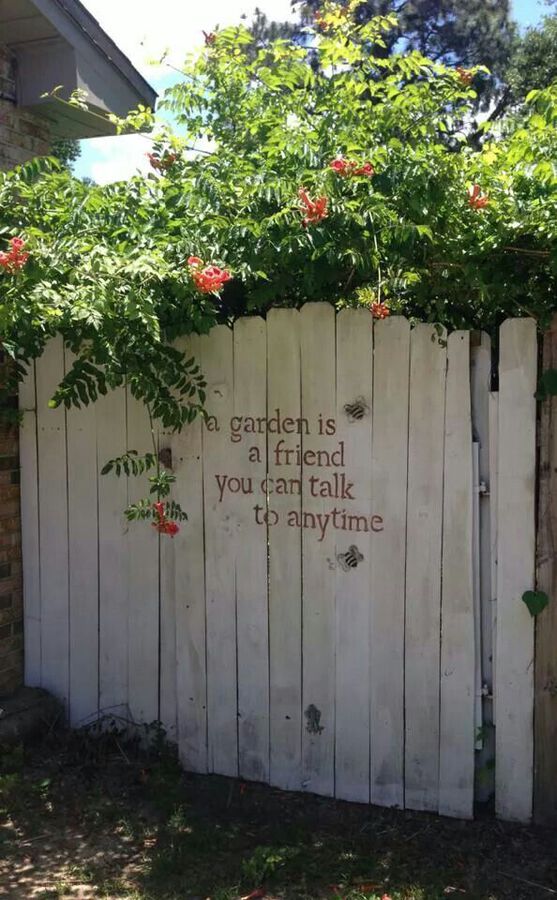 Source: Deposito Santa Mariah
Painted Rusty Shovel Message
Source: Bless My Weeds
Gardening is My Therapy
Source: Etsy.com
Hanging Fresh Flowers Sign on Gate
Rocking Chair Sign Holder
Source: Flea Market Gardening
Mason Jar Lid Plant Markers
Source: The Micro Gardener
Painted Wooden To The Garden Sign