The Best 8 Garden Flower Crafts from Upcycled Materials
For those of you who love taking things and repurposing them into something completely different from their original purpose, garden crafts will unleash your ideas and creativity. Flower crafts are one of the best examples. They can be made from a lot of recycled materials, and can easily decorate your garden bed and planters. And more, they will require no maintenance at all. They keep blooming all year round. How great! Look at the flowers below:
#1. Cheerful and Eye-catching Faucet Flowers Are Perfect Garden Art for Filling in Garden Beds and Planters In Need of Some Color and Personality: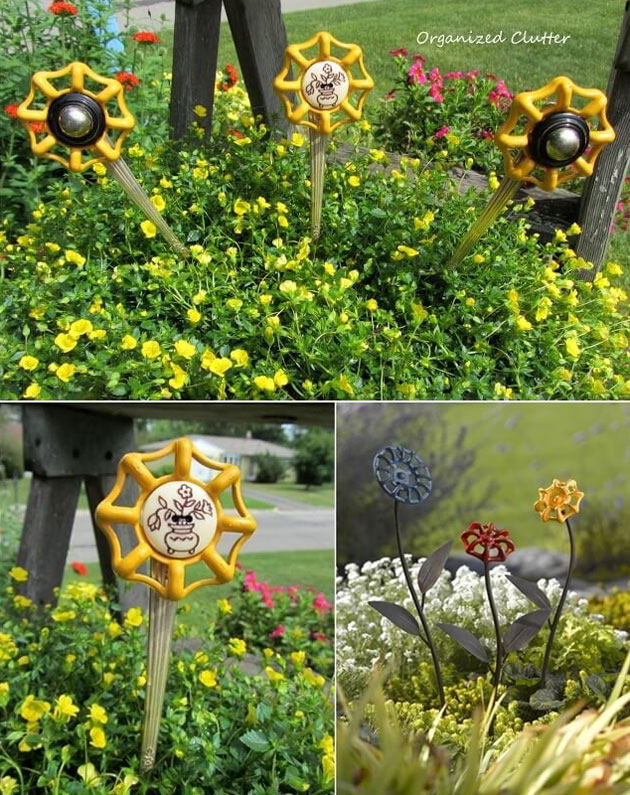 Check out the tutorial ===> organizedclutter.net
Image Source: gardeners.com
#2. Spray Paint Globes of Chicken Wire with Purple Paint to Mimic Globe Allium:
Image Source: paradisexpress.blogspot.com
#3. Can you think of this beautiful flower artwork made by Bottle Caps?
Image Source: flickr.com
#4. These Fun Garden Art Pieces Are Made From Aluminum Soda Cans:
Check out the instructions ===> cottageintheoaks.com
#5. Cut The Upper Part of Plastic Bottles and Spray Paint Them with Your Favorite Color, Then Transform Them into Beautiful Bell Flowers:
Image Source: liveinternet.ru
#6. Bring A Piece of Wall Art to Your Garden with Upcycled Colored Hoses: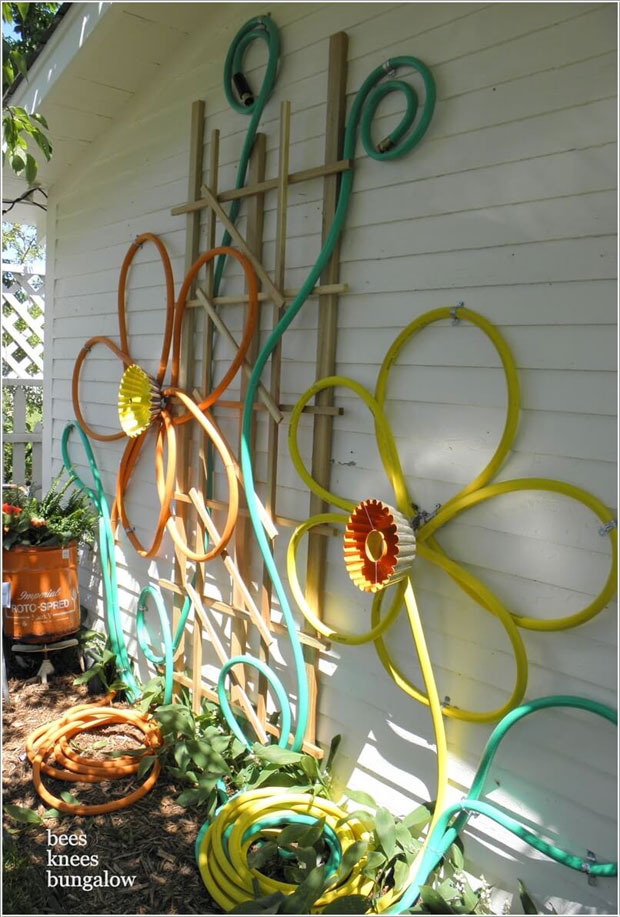 #7. The Stems are Broken Shovel Handles, and Leaves are Made with Foam, These Hubcap Flowers Would be The Focus Point of Your Garden Bed: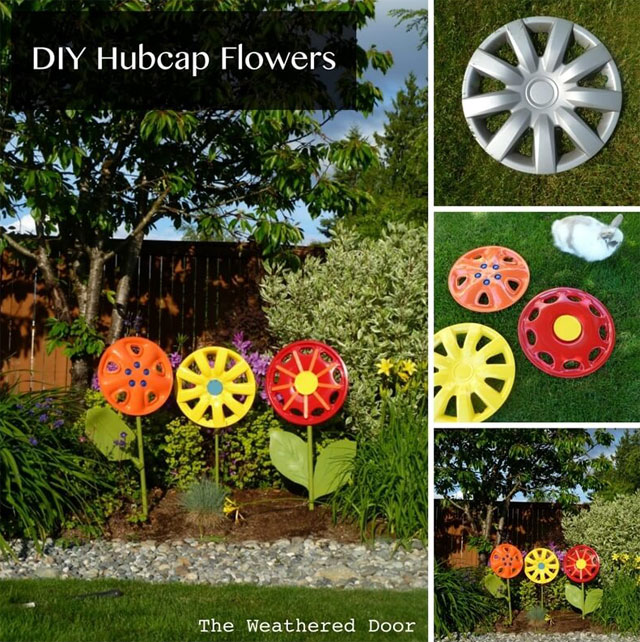 Image Source: theweathereddoor.com
#8. Make Colorful Flowers from Glass Dishes, Bowls and Mini Vases:
See the full instructions ===> birdsandblooms.com
Image Source: gardeners.com