22 Compact Perennials That Thrive Under Shade and Control the Growth of Weeds
Are you looking for excellent shade ground cover plants that enhance the look of your garden? You can use these 22 pretty compact shade plants to control the growth of weeds and transform the look of your yard. These perennials thrive well under taller plants. They also add lovely layers to your yard or garden.
These 22 compact shade plants need little maintenance. Forget about constant weeding. You just need to water them properly to help them thrive. Here are the best compact shade perennials that you can use to get outstanding ground covers:
1. HELLEBORE
Hellebore, also known as Christmas Rose or Lenten Rose offers evergreen foliage to make your garden incredibly beautiful during the spring season. It is a perfect choice for the front area of a shady border.

2. BRUNNERA MACROPHYLLA
Brunnera Macrophylia, also known as Jack Frost Brunnera comes with elegant, large-sized leaves. The shape of these leaves can be termed heart-shaped. You can find small and beautiful flowers on these plants.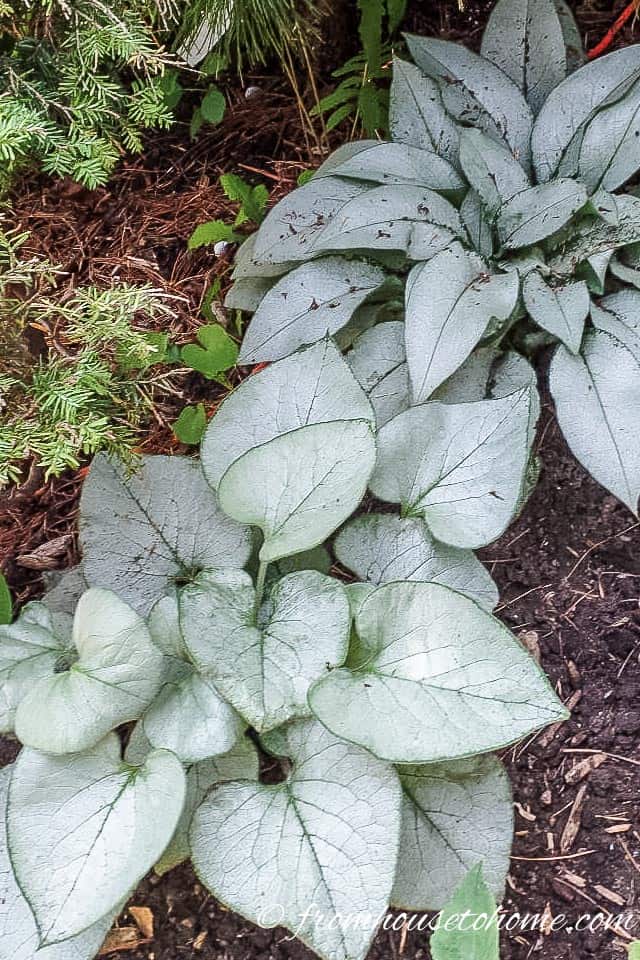 3. HOSTA

Hosta is a lovely perennial shade cover plant with different foliage including lime green, shite, and cream. You can create clean mounds using these plants. It keeps plant pests away efficiently.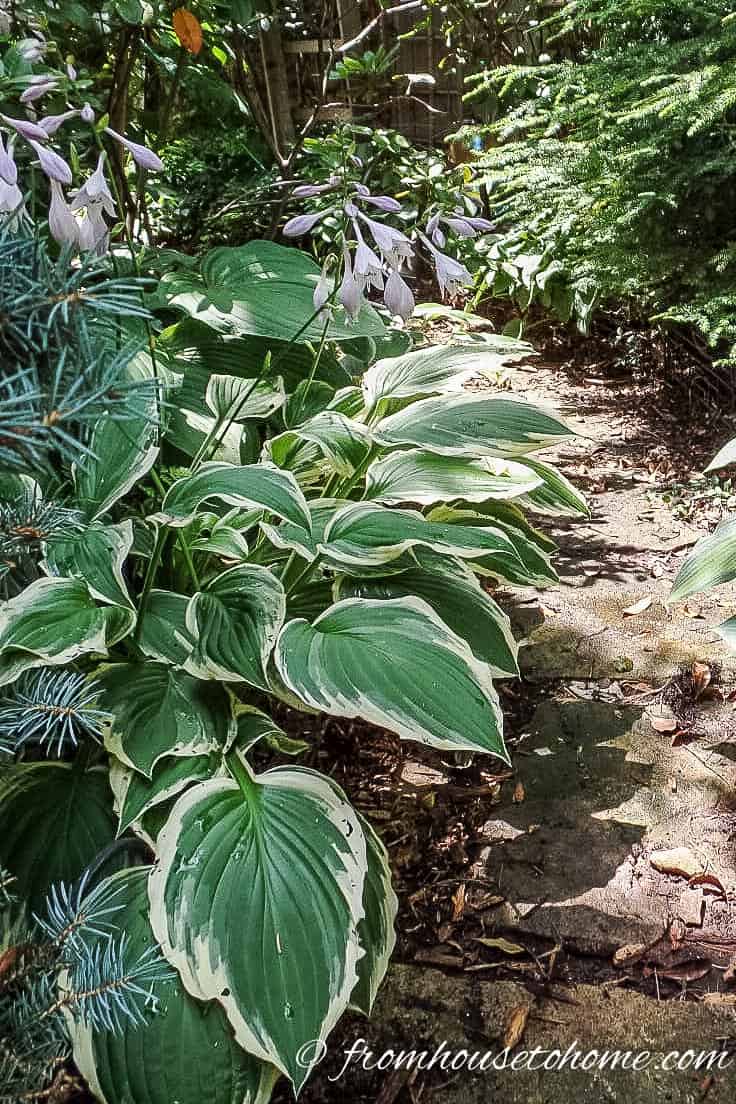 4. DWARF ASTILBE

These perennials come with pink flowers and fern-like leaves. They repel deer and other animals. You can make any shady spot interesting using these perennials.

5. DWARF HYDRANGEAS

You can come across various types of Dwarf hydrangeas nowadays. These bush-like perennials have large leaves to offer excellent ground cover. The color of the blooms can be pink or blue.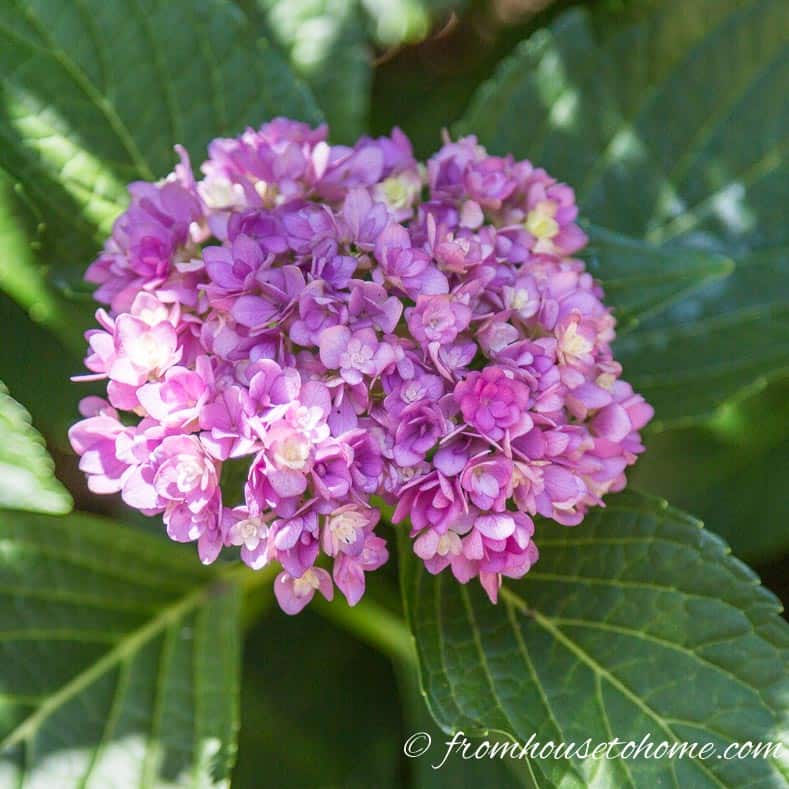 6. GROUND COVER CRANESBILL

Ground Cover Cranesbill, also called Geranium Macrorrhizum has fragrant leaves. This shade-friendly perennial grows fast in well-drained soil.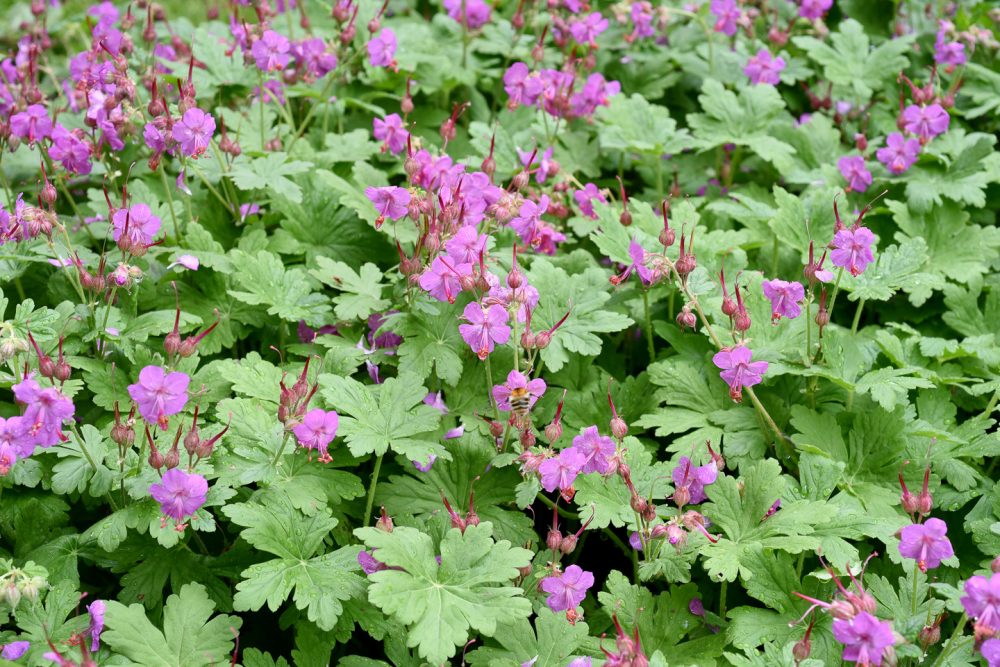 7. JAPANESE PAINTED FERN

Japanese Painted Fern (Athyrium Niponicum) is one of the most compact shade plants available. The blue-green leaves make your garden interesting. You need to water them correctly to ensure optimized growth.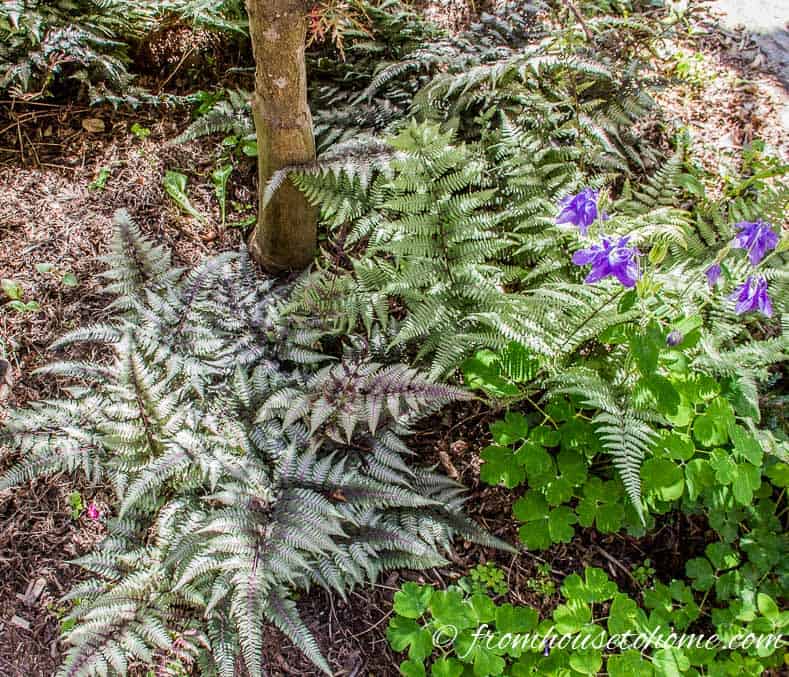 8. EUROPEAN GINGER

European Ginger (Asarum Europaeum) has beautiful, round shiny leaves to provide appealing foliage.

9. GOLDEN JAPANESE FOREST GRASS

These plants, also known as Hakonechloa Macra Aureola are a good choice for wall edges and rock borders. The leaves are brightly colored to deliver beautiful foliage.

10. CORAL BELLS

If you want to add lovely color to your shade garden, you can use Coral Bells (Heuchera). The leaves of this plant offer a perfect combination of colors, including orange, peach, chartreuse, dark purple, and black.

11. ENGLISH PRIMROSE

Another name for this plant is Primula Vulgaris. It has pale yellow-colored flowers with a captivating scent.

12. PACHYSANDRA TERMINALIS

This low-growing plant comes with white flowers. It repels deer and rabbits.

13. LAMIUM

If you plant these perennials in your garden, they will shine due to their pewter variegated leaves.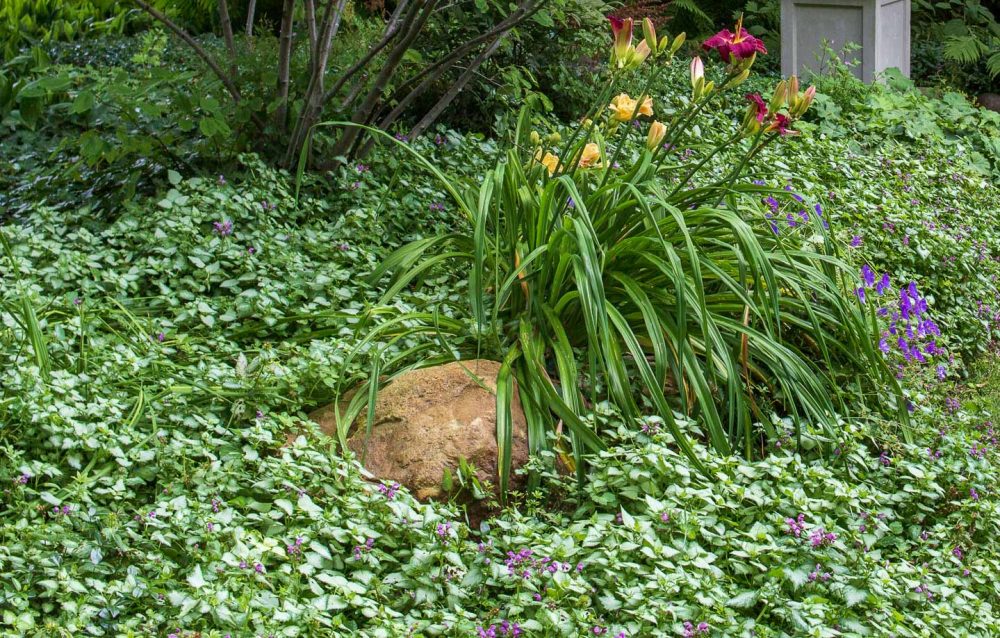 14. PERIWINKLE

The blue or purple flowers of Periwinkle (Vinca Minor) offer dark green foliage to make your garden look attractive.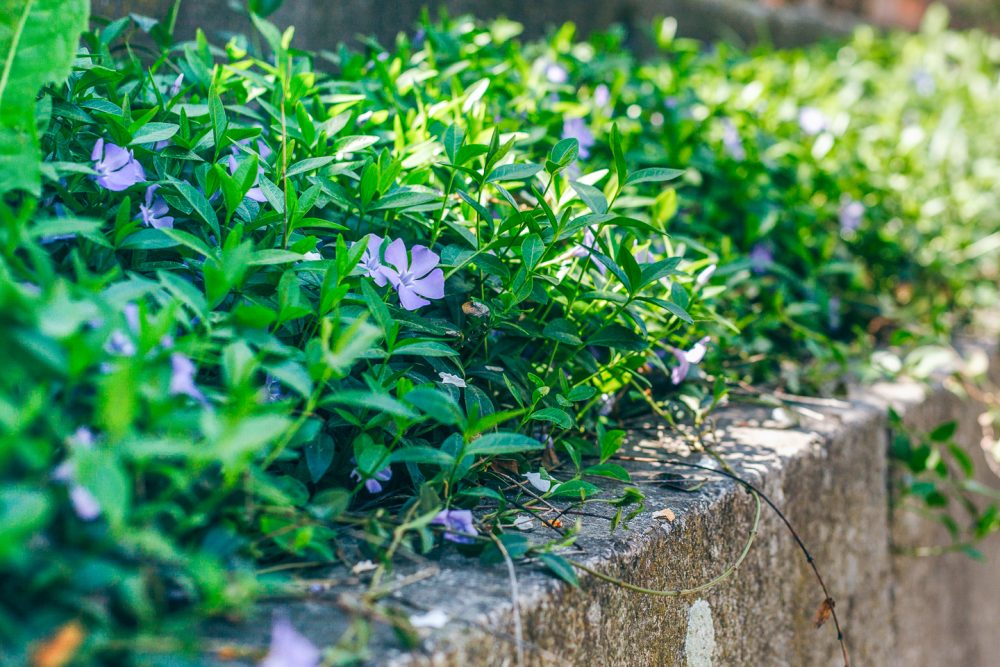 15. BUGLEWEED

Bugleweed, also known as AJUGA REPTANS offers a perfect combination of violet-blue flowers and dark green leaves.

16. ENGLISH IVY (Hedera Helix)

You can plant it in the dense shade where survival becomes a tough task for most perennials.

17. LILY OF THE VALLEY

Convallaria Majalis is a poisonous plant that offers bell-shaped white flowers. It is highly resistant to drought and thrives well in the shade.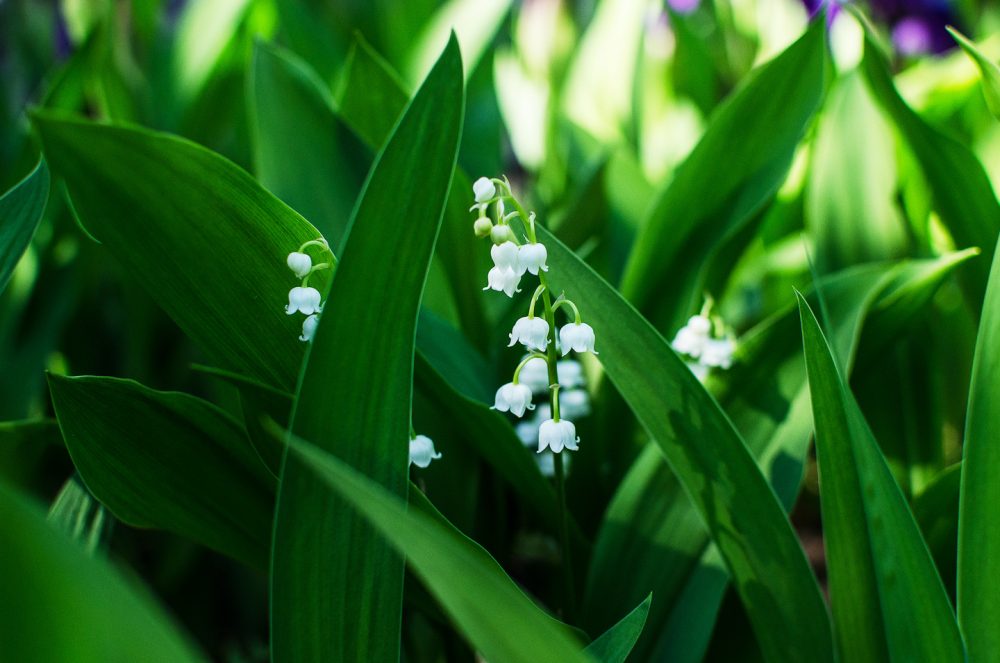 18. WOODLAND OR ALPINE STRAWBERRY

This plant, also known as Fragaria Vesca comes with shallow roots and white flowers.

19. Trillium

Trillium offers white or red blooms that grow faster on rich acid soil.

20. Bleeding Heart

Bleeding Heart or Dicentra is a perfect choice for ground covers. You don't need to worry about deer when growing this plant.

21. Virginia Bluebells

Virginia Bluebells (Mertensia Virginica) is one of the best shade plants that come with bell-shaped flowers.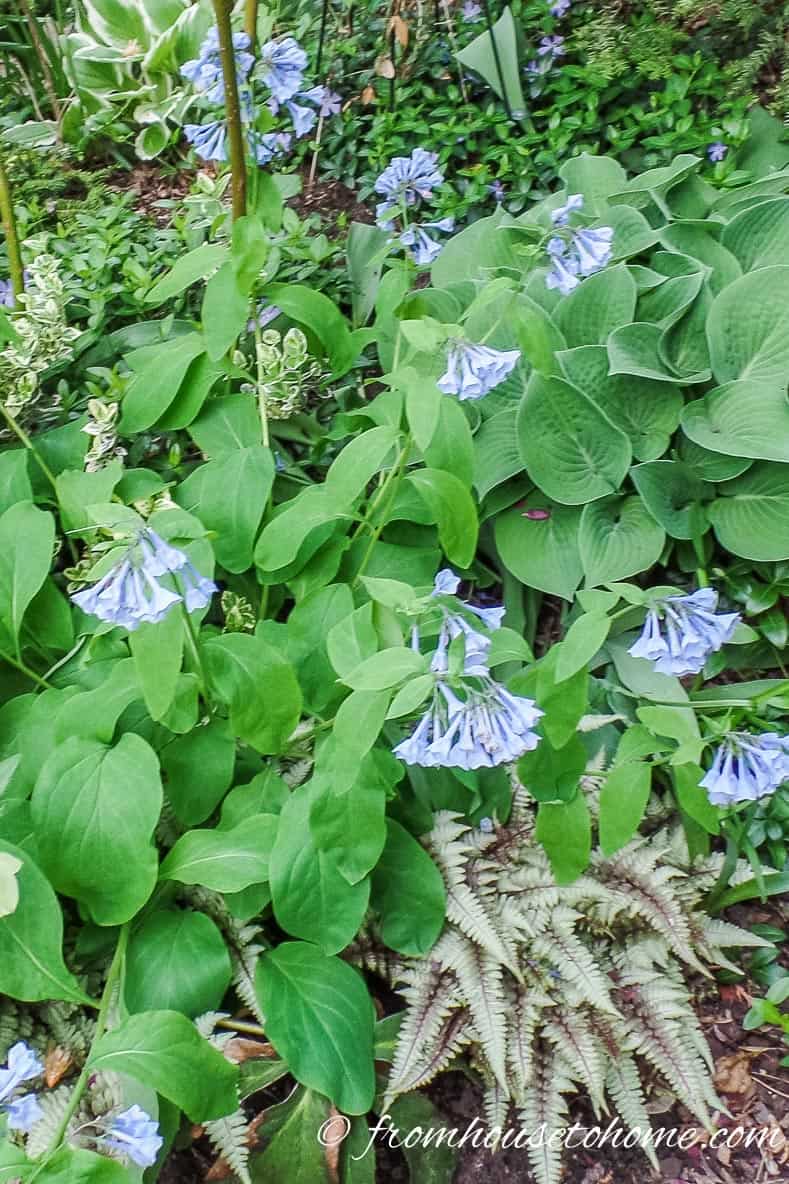 22. Columbine

Columbine or Aquilegia produces beautiful flowers in different colors. You can grow them in shade without worrying about maintenance.