15 Brilliant DIY Bamboo Projects & Uses In Garden
Most people have yards that, while largely serviceable, are pretty bland and standard, most even being literal "cookie cutters" to their neighbors. If you're someone that is looking to break out of that mold and have a yard that a bit more unique and exotic, adding some bamboo trees can be just the thing you're looking for.
Great for interiors as well as the outdoors, bamboo trees have become more and more popular as people look for a way to make their home stand out with a great design. In this brief list, we've found 15 fantastic ideas to shape your yard into something truly inspired using bamboo.
 1.Create Interesting Decorations
Taking a few stalks of bamboo and placing them near floor light fixtures can greatly improve the overall interest and fascination in your back yard home.
2. Water Fixture for your Plants
If you have numerous plants or a fountain, setting up a bamboo water fixture is a great idea. It will immediately give you an Eastern Asian visual that instantly adds character and depth to your yard and home.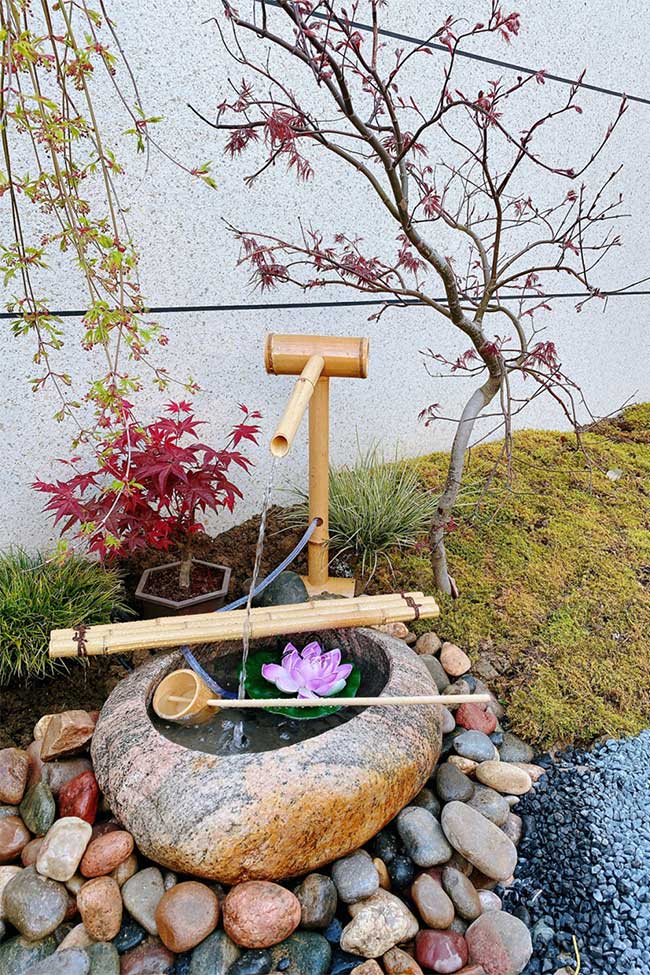 3.Outdoor Shower
If you have considered adding a shower to your outdoor home, lining it with bamboo trees is the way to go. Not only does it give your yard a decidedly tropical appearance, but they are incredibly sturdy meaning there won't be any potential cracks or leaks.
4.Bamboo Gate
With just a few pieces of bamboo and a pallet, you can make a country gate that looks equal parts amazing as it has rustic charm and appeal.
5. Bamboo Yard Divider
While not necessary, this option is great for those with a backyard that is almost connected to the forest. With some bamboo stalks and a bit of rope, you can make your very own walkway through your back yard.
6.Hanging Mini Garden
If you have an assortment of plants and flowers, a great option is to add some pieces of bamboo trees to it. This ensures it is strong enough to stay hung in the air without anything come loose or fall out from the bottom.
7. Use to Grow Fruits & Veggies in your Yard
With a few pieces of bamboo tree stalk, you can more aggressively grow out your various fruits and veggies right in front of your own home.
8.Bamboo Rain Gutter
If you've been using a normal rain gutter your whole life, transitioning to bamboo will be a lifesaver. Its shape is round and smooth enough to wash virtually anything down while looking amazing as a result.
9.Bamboo Planters
Get ready to save so much on planter pots, simply create your own Bamboo Planter pot and you've got a stylish and beautiful alternative that grows just as good.
10. Bamboo Garden Edge
Depending on your garden size, by adding some bamboo trees along the outer edge, you can give your home and garden a much-needed sense of refinement and class that will make it look directly out of a museum or movie.
11. Bamboo Fence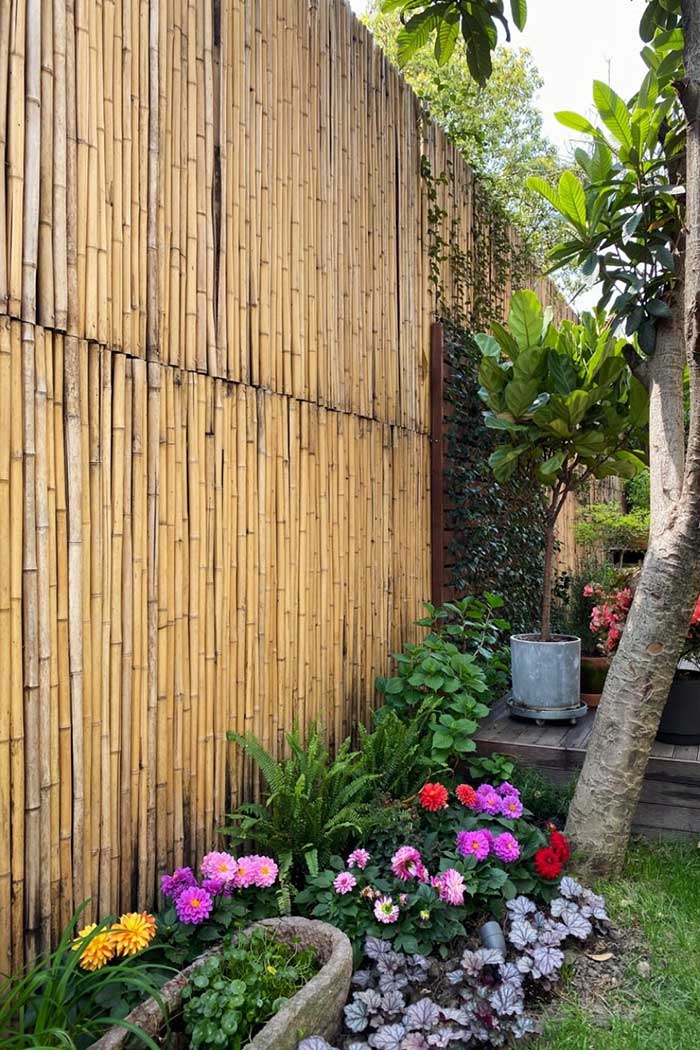 Large DIY Bamboo Wind Chimes For Backyard: