10 Clever Uses for Burlap in Gardening Projects
As its gorgeous, natural texture from the jute fibers, burlap can be used in the home for adding a fun shabby chic touch. It is an inexpensive and biodegradable fabric and has a lot of practical uses in our garden as well.
Burlap can be fashioned into a variety of things that can solve your garden woes. For example, you can sew the burlap into the shape of a bag to create a hanging planter; you can build barriers with some burlap to prevent cold winds from drying and killing small plants; you can also use the old burlap cloth to prevent weed growth, and so on. These clever uses prove that burlap is so popular in the garden. So we made this collection of how to use burlap in the garden. Whether you have a "green thumb" or you're dabbling in gardening for the very first time, you will get inspired!
#1. Use a piece of burlap instead of preformed coir liners to make a hanging basket or a window flower box:
#2. Wrap the plain buckets or pots with burlap to convert them into these rustic-style planters:
#3. Burlap can be used to protect plant roots during transplanting. Burlap makes the plant moving work more easy: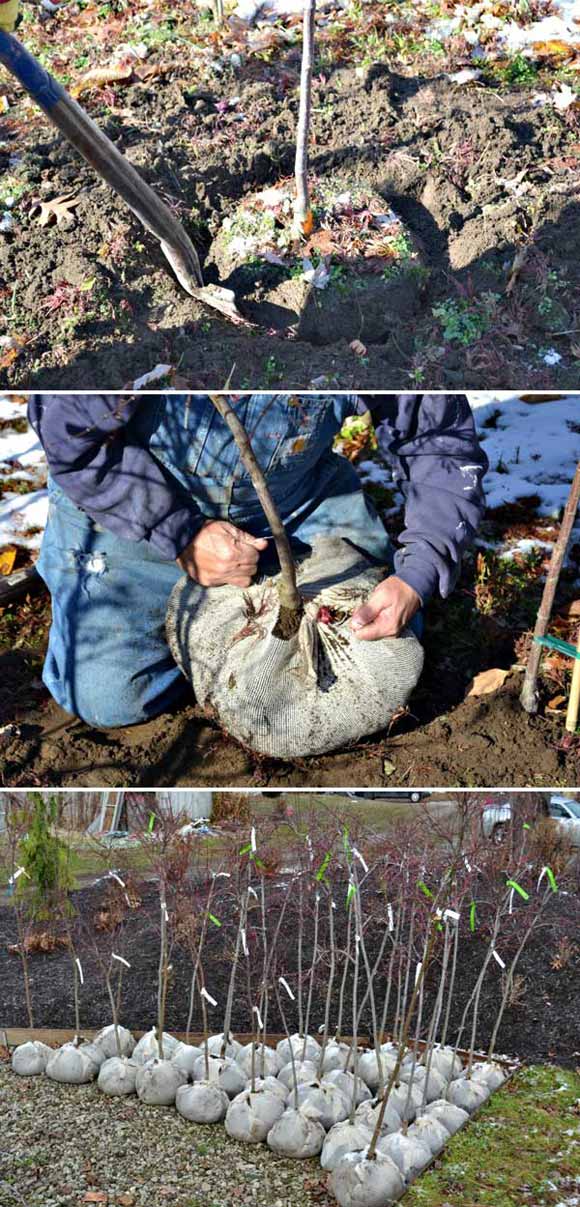 Transplanting tips: mikesbackyardnursery.com
#4. Build a simple cover with some burlap and PVC pipes to block direct summer sun: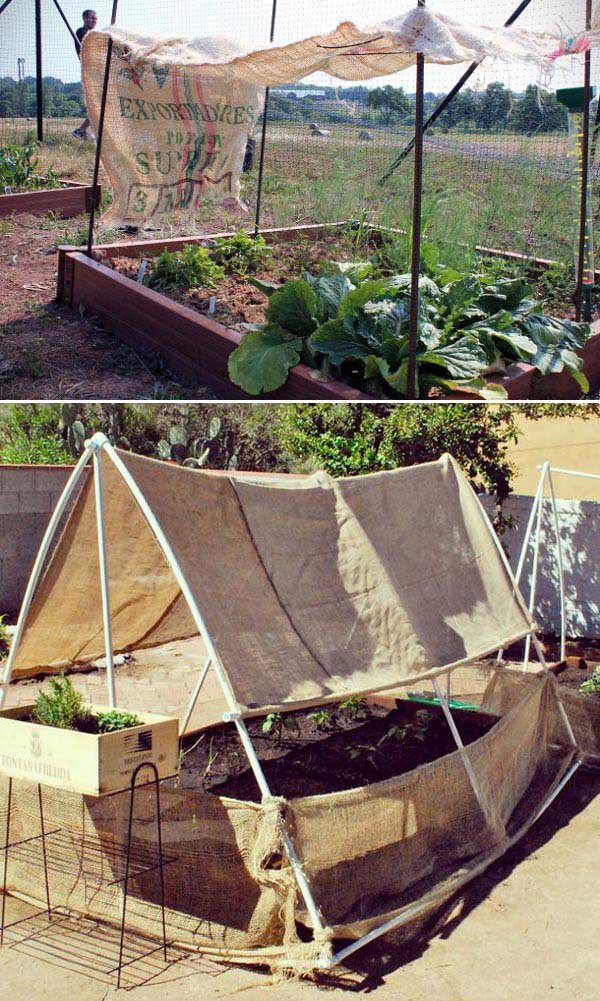 #5. Sew the burlap into the shape of a bag and fill it with soil to plant your favorite flowers and plants:
Check out the Tutorial: lovelycraftyhome.com
#6. Use burlap cloth to prevent weed growth when you have prepared a new garden bed but you're not ready to plant it: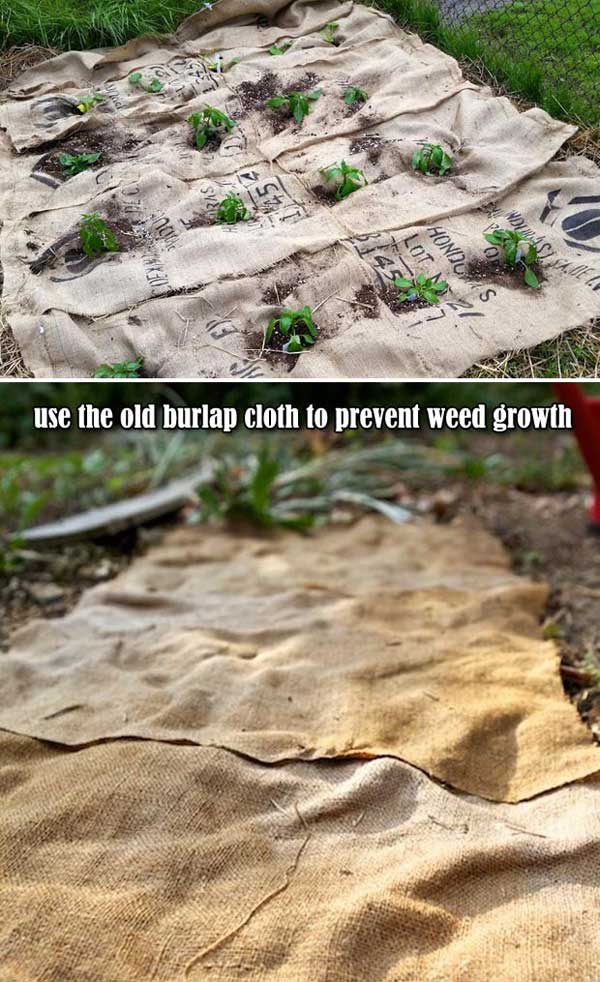 See the instructions: week99er.com   and   chiotsrun.com
#7. Plant your food in these old burlap sacks: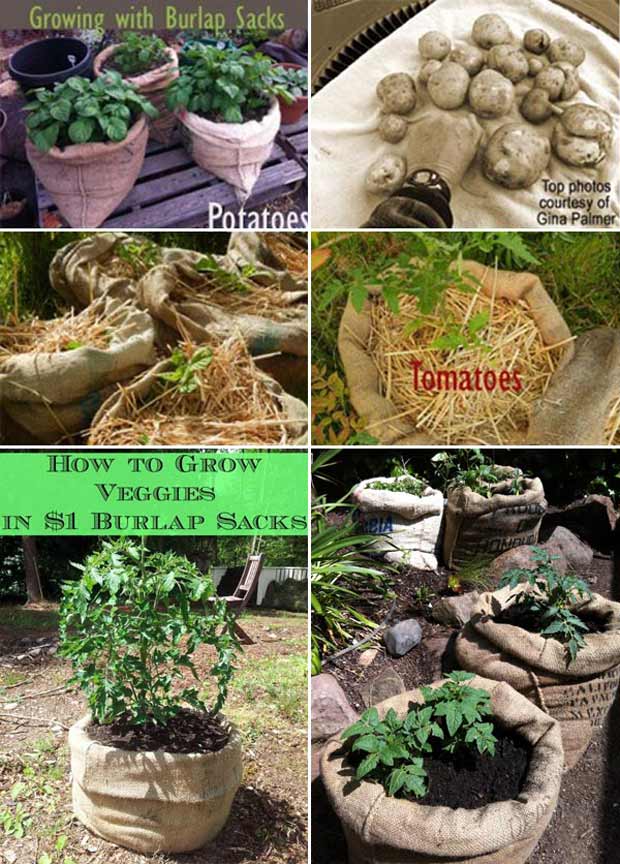 #8. Build barriers with some burlap to prevent cold winds from drying and killing small plants:
#9. Burlap cloth can be used to block the drain holes in planters: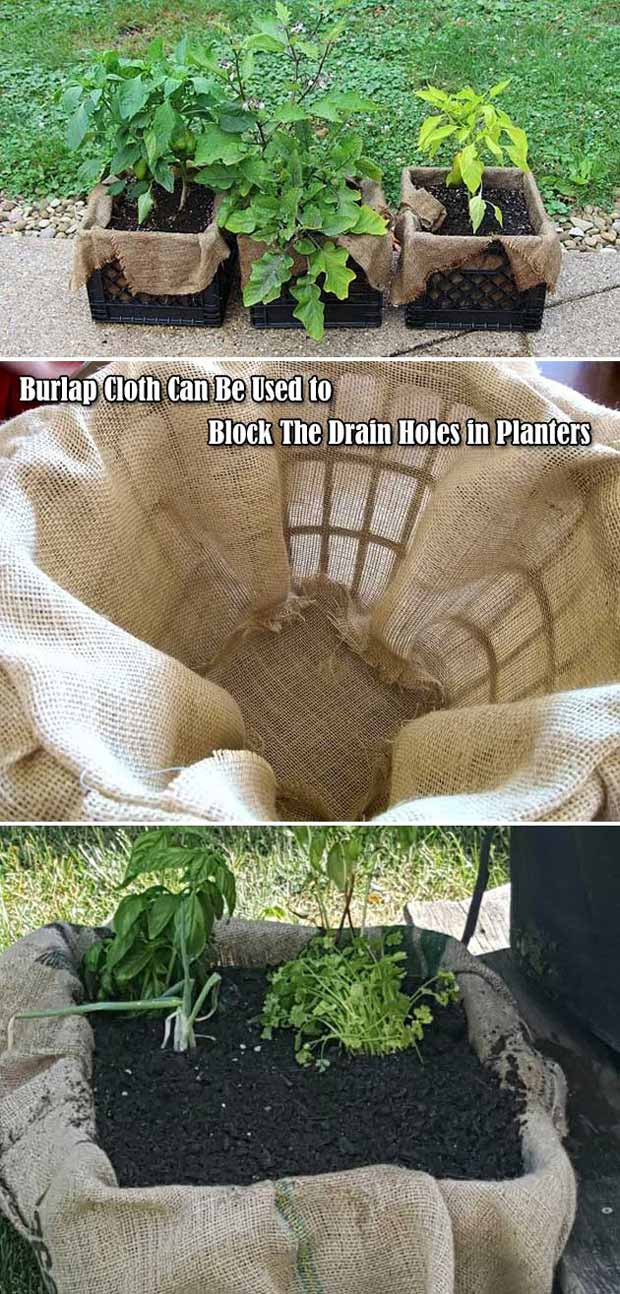 #10. Cover tender crops with burlap at night to protect them from frost:
Image via: littlehousesbigdogs.com   and   sunset.com