70 Best DIY Fall Centerpiece Ideas
One of the best things about autumn is the family dinners. The whole family and your favorite friends gathered around the table, enjoying warm dinners and laughter. But, do you know what goes great with baked squash and a warm cup of cider? A beautiful autumn centerpiece that adds to the festivities and brings the harvest season inside to your table. There are countless websites and box stores that sell autumn themed-decor, which can be used for centerpieces, but these are more expensive and less personal than ones you make yourself.
I know, I know, not everyone is artistically inclined, but that is not a requirement for these festive and beautiful centerpieces. These projects are easy to do and will add so much cheer to your fall season. Best of all, there are ideas for every taste. Whether your decor is rustic-farmhouse or leans more towards glamorous and sleek, there is a centerpiece that will match your aesthetic. Of course, once you get started, you won't want to stop, which is totally fine. Make extras to set around the house on coffee tables or bookshelves. Or make extras and hand them out to your friends and family. They are definitely going to want some after they see how great they look at your place. So skim through this enormous list of fall-themed centerpieces and pick a few of your favorites to make.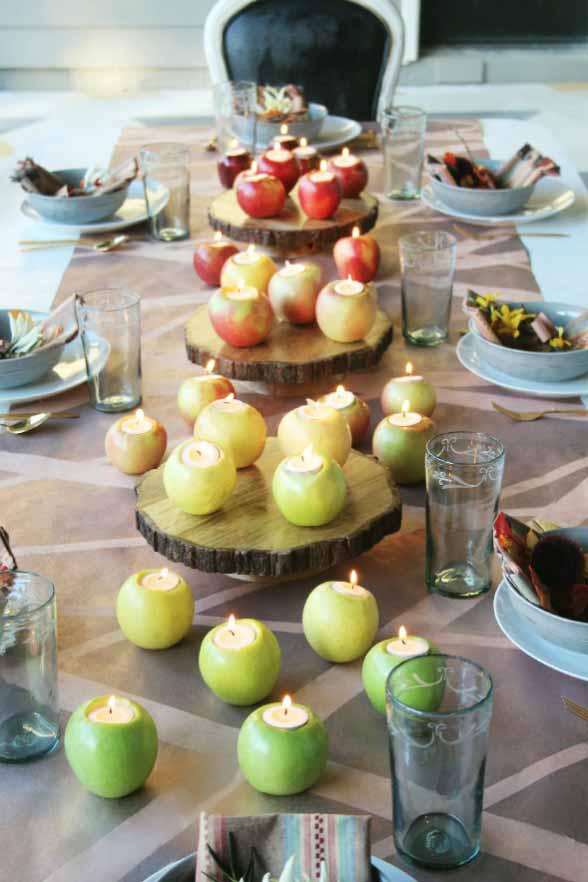 Fall Harvest Centerpiece with Peas + Corn + Red Beans and a Candle | Source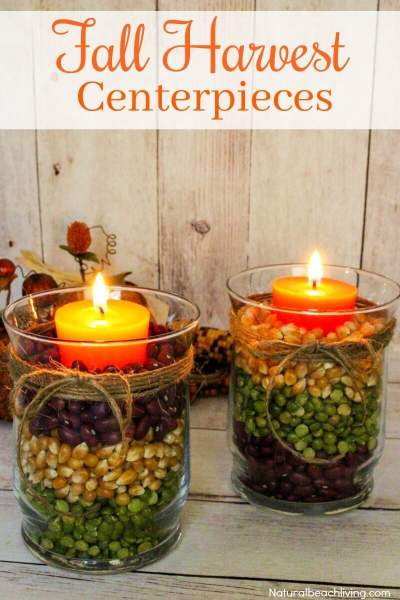 Scarecrow Centerpiece | Source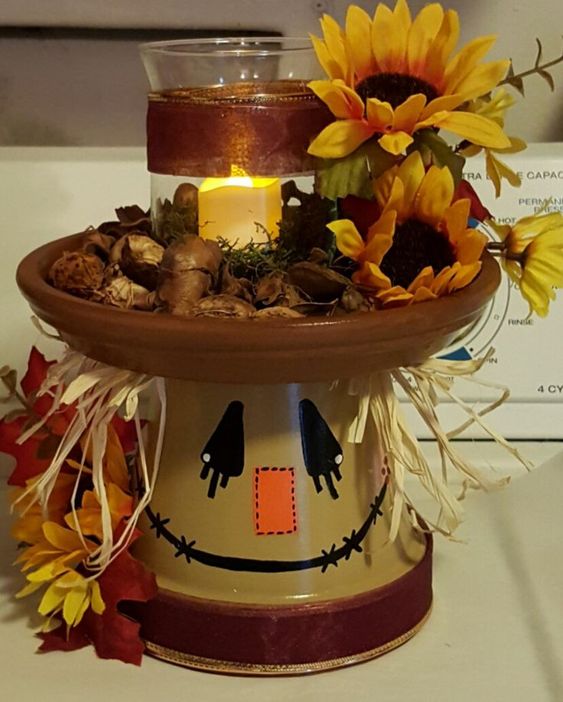 Pumpkin Candleholder | Source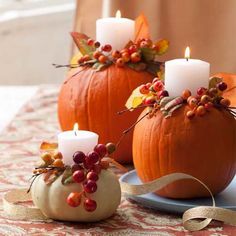 Pumpkins and Pears Centerpiece | Source – lizmarieblog.com
Corn Filled Jars and Candle centerpiece | Source – amandajanebrown.com
Wine Glass centerpieces | Source – momcrieff.com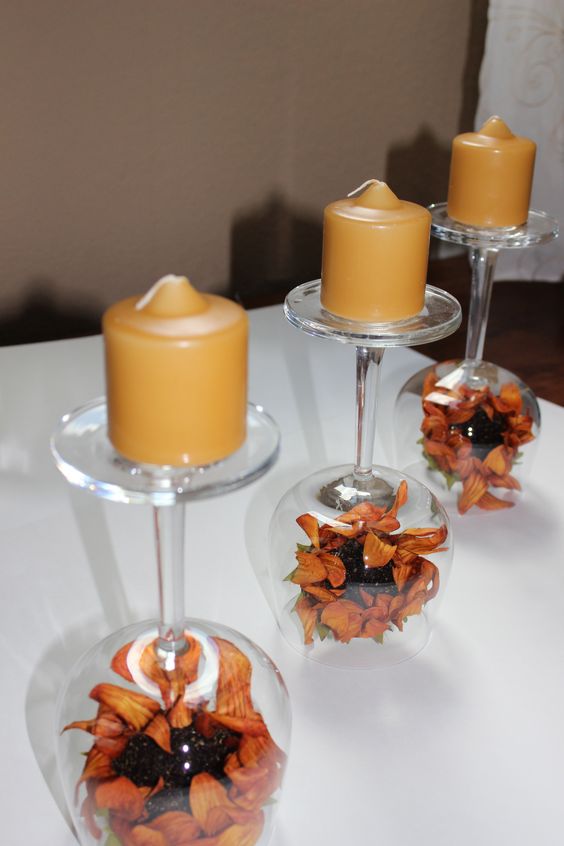 Pumpkin Succulent Planter Centerpiece | Source – anightowlblog.com
Pumpkins and Gourds Centerpiece | Instructions – sugarandcloth.com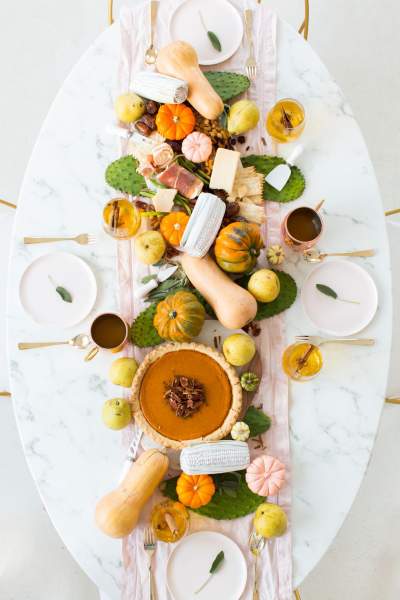 Color Wrapped Wheat shaft centerpiece | Instructions – inspiredbycharm.com
Logwood candle holder | Source – hometalk.com
Pumpkin and Gourd Fall centerpiece | Source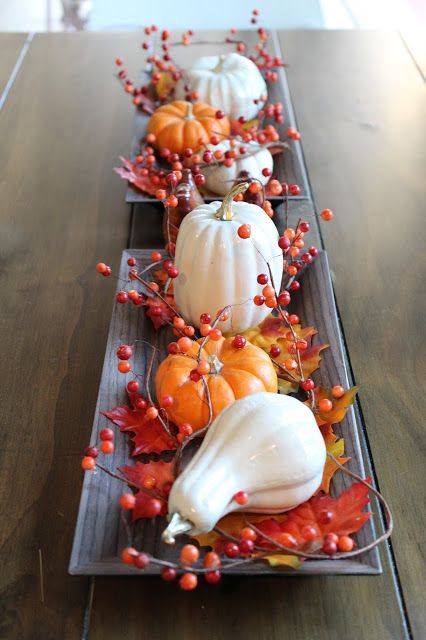 Fall Cornucopia Flower arrangement | Source
Maize Painted in Metallic shade centerpiece | Source – countryliving.com
Toolbox turned into centerpiece | Source – sarahjoyblog.com
Metallic Color Spray Painted Pumpkin | Source – hip2save.com
Neutral tone Pumpkin and Antlers centerpiece | Source – toneontoneantiques
Pumpkin and Hydrangeas Centerpiece | Source – ellaclaireinspired.com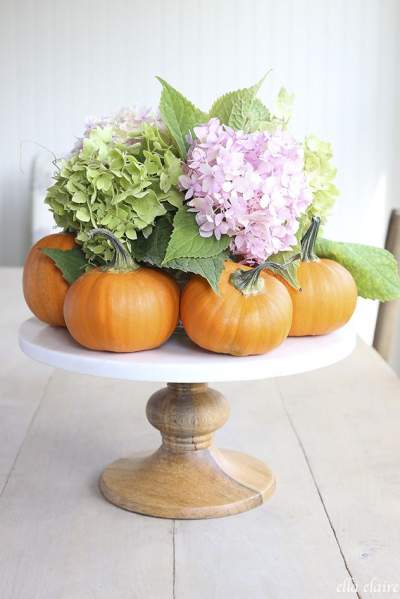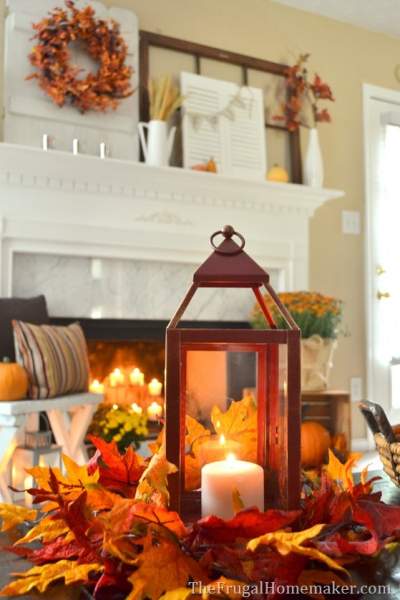 Wheat shaft centerpiece for fall | Source – shabbyfufublog.com
Fall Mason Jars centerpiece | Source – sincerelyjean.com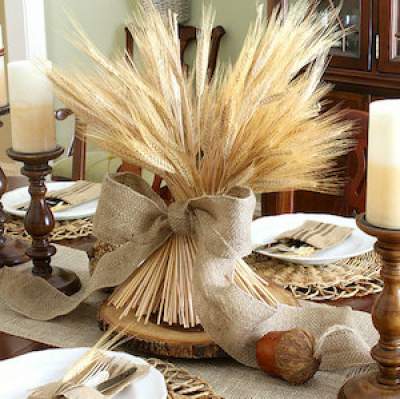 White Pumpkin centerpiece | Source – yourcozyhome
Wooden log candles and Eucalyptus Centerpiece | Source – onsuttonplace.com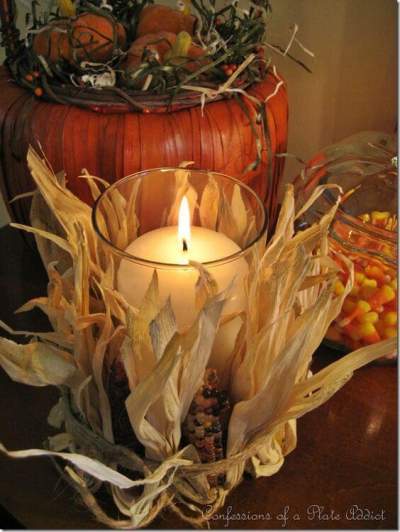 Metallic Pumpkin Flower vase | Instructions – gigglesgalore.net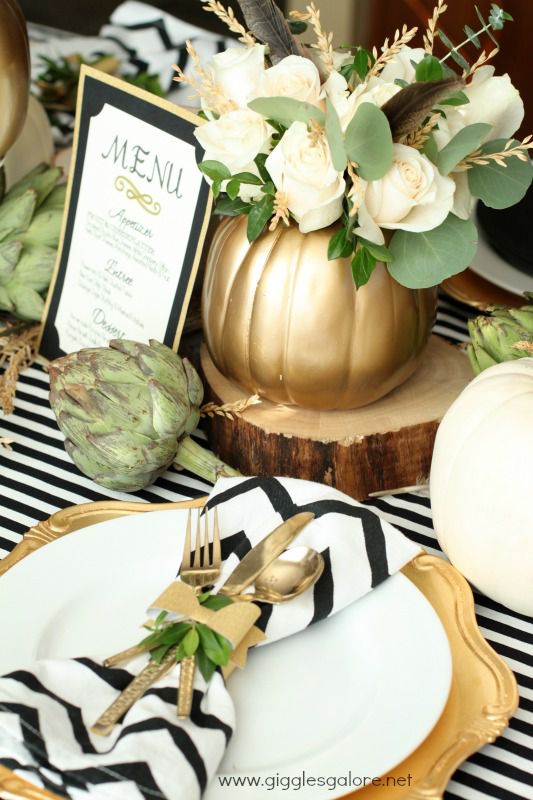 Paper Pumpkin centerpiece | Instructions – minted.com
Fall Mason Jar decor | Source
Pumpkin and Candle decor | Source – sophiasdecor
Fall leaf wrapped around a Candle | Source
Branch Candleholder centerpiece | Source
DIY Pumpkin flower vase | Source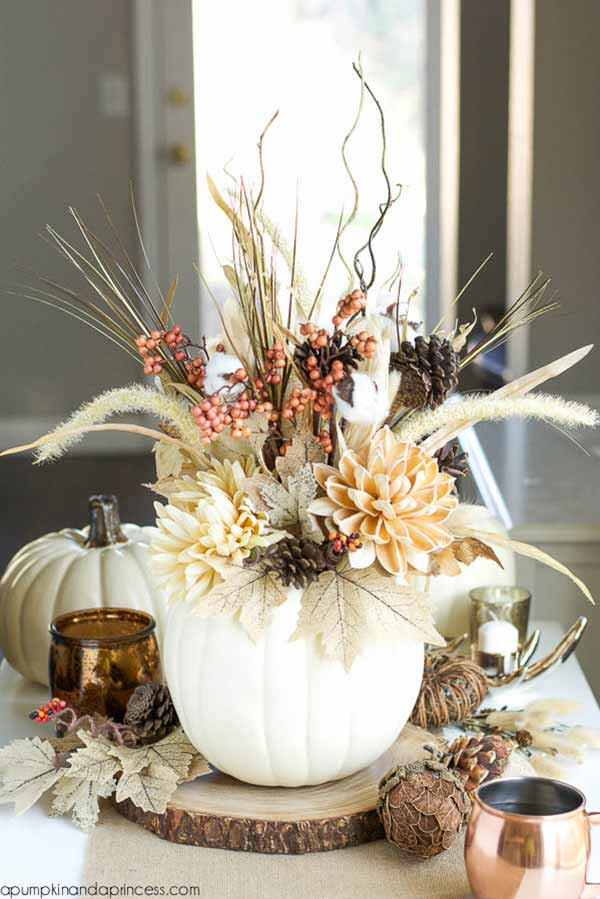 Fall Candles centerpiece | Source
Thanksgiving Table centerpiece | Source
Apples Candles | Source
Fall Lanterns decor | Source
Fall Centerpiece with Lantern and Fall leaves | Source – opulentcottage.typepad.com
Metallic color pumpkin vases | Source
Fall Lantern DIY | Source
Fall Pumpkin, Pinecone and Candles centerpiece | Source
DIY Fall Leaf bowl | Source
Plaid fabric Pumpkins for centerpiece | Source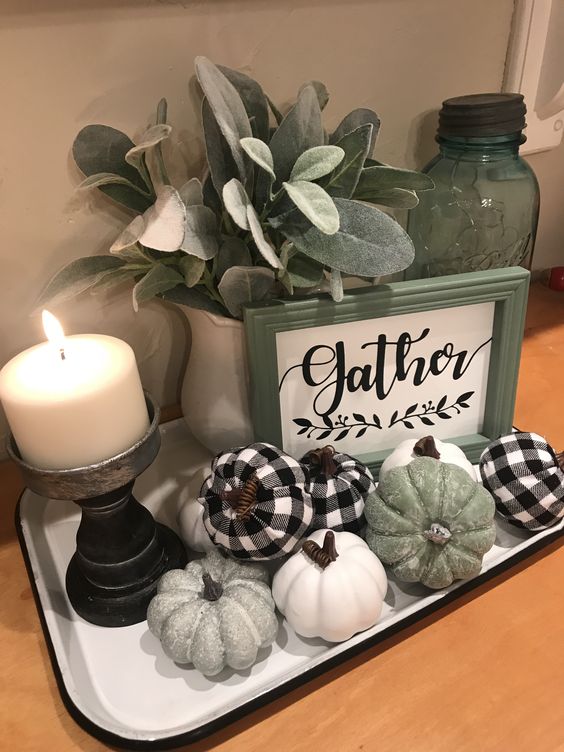 Coffee Beans and Cinnamon Sticks decorated candles | Source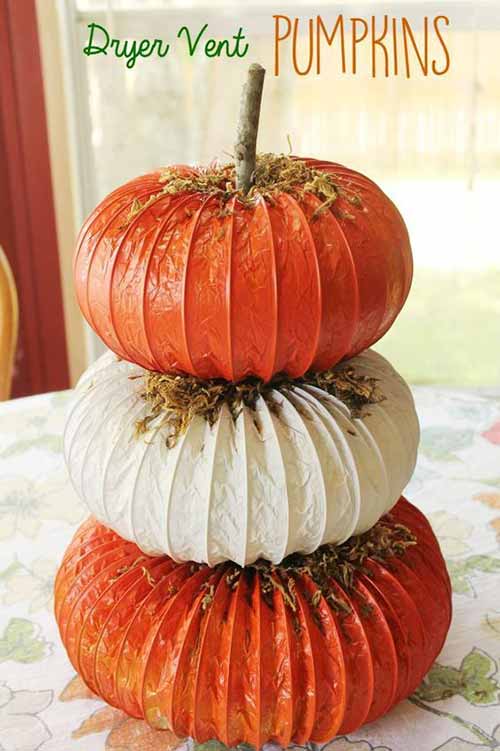 Pumpkins using Scrub Pads | Source – mysoulfulhome.com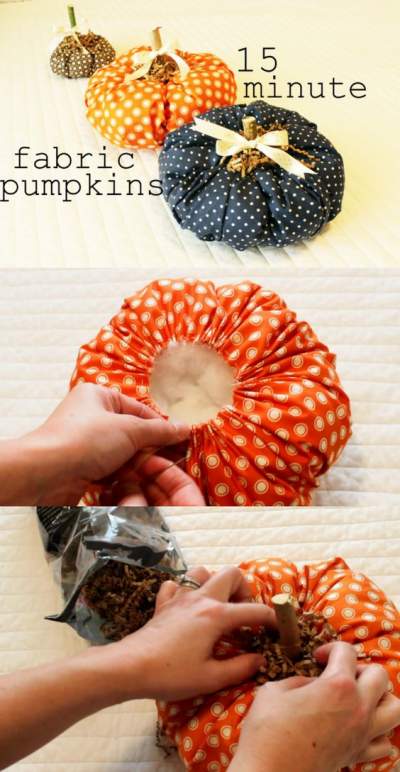 Flowers stuffed into a Pumpkin | Source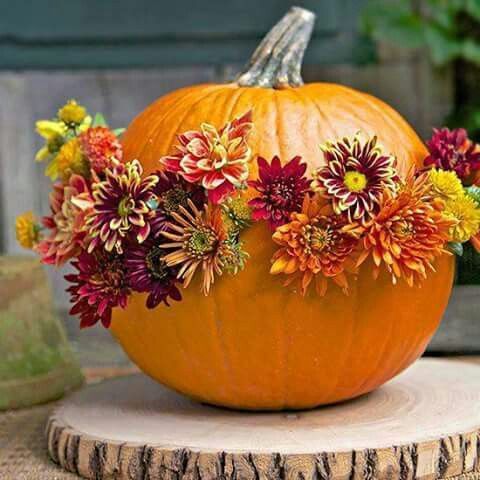 Goblet Bowl Centerpiece | Source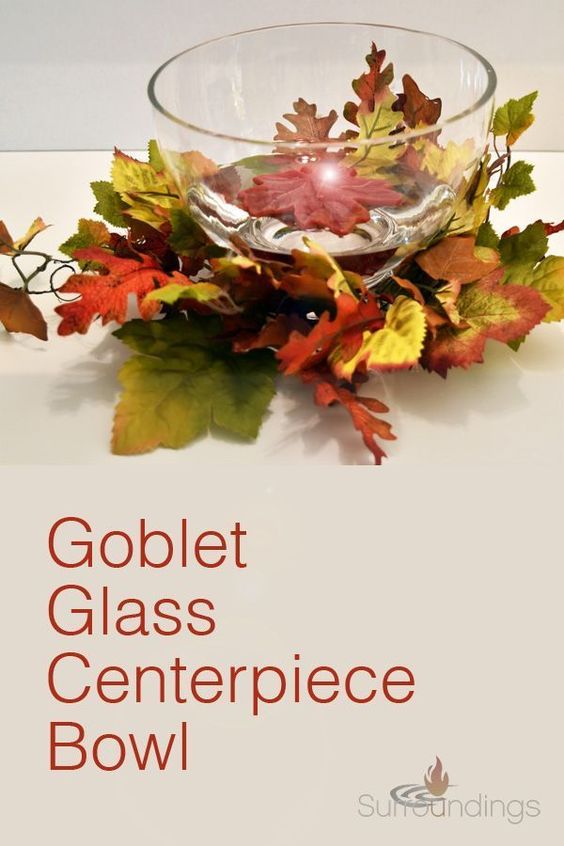 Perfect Pumpkin flower vase | Source
Twine Pumpkin filled with small pumpkins and flowers | Source
Fall centerpiece with dried leaves and wine corks | Source