Lighten Up Your Room with 7 Attractive Hanging Plants
Sometimes, you want to make a bit of positive change for your interior, but you are not willing to do a big makeover by refreshing the walls or replace some furniture, then you could consider those indoor plants.
Plants are a sign of life and bring in some natural essence and positive energies to the surroundings. There are a lot of benefits of green plants, such as helping your eyes relax, keeping the air fresh and clean, bringing life to a dull room, and so on. When talking about interior design, it can say that décor will never be complete without some plants.
Well, despite all their charm and the benefits they have, plants have one limitation: space. Small indoor plants may be a solution if you're tight on space, but the blank space just below your ceilings is better to display your plants. And there are many types of indoor plants that work well in hanging planters, such as here are 7 attractive plants:
1. String of Pearls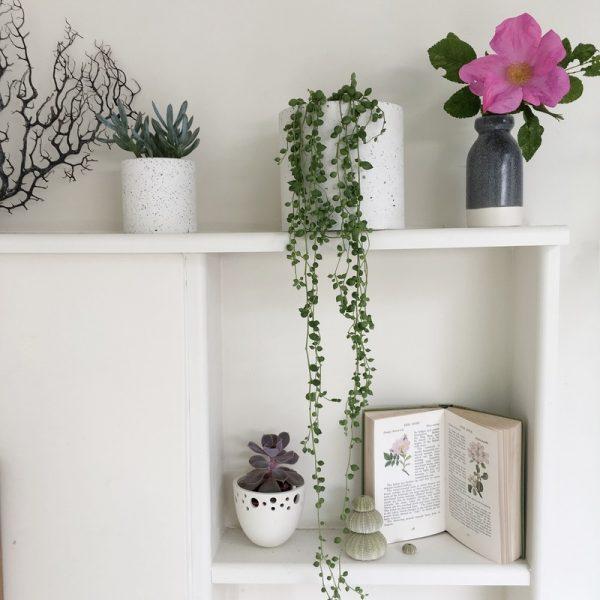 Image via: archiwum.allegro.pl
2. English Ivy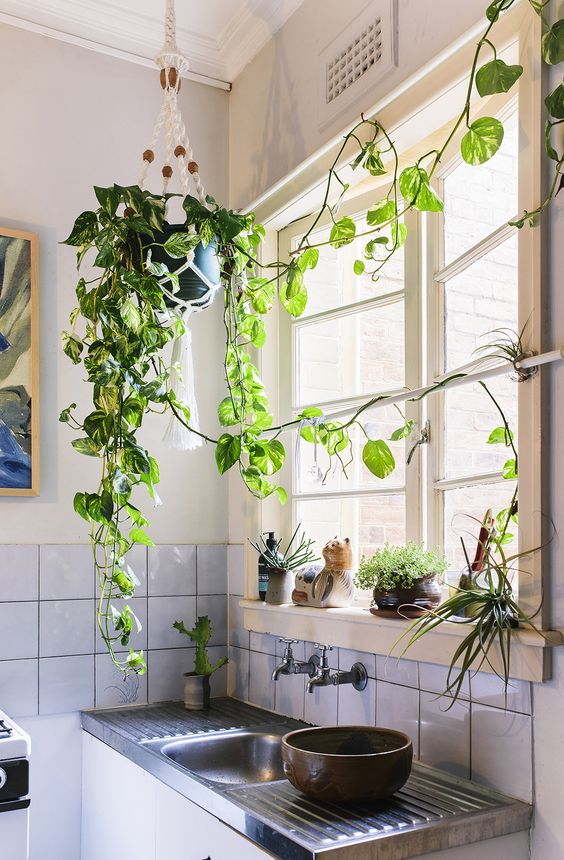 Image via: 7thfloorjungle@instagram.com
3. Burros Tail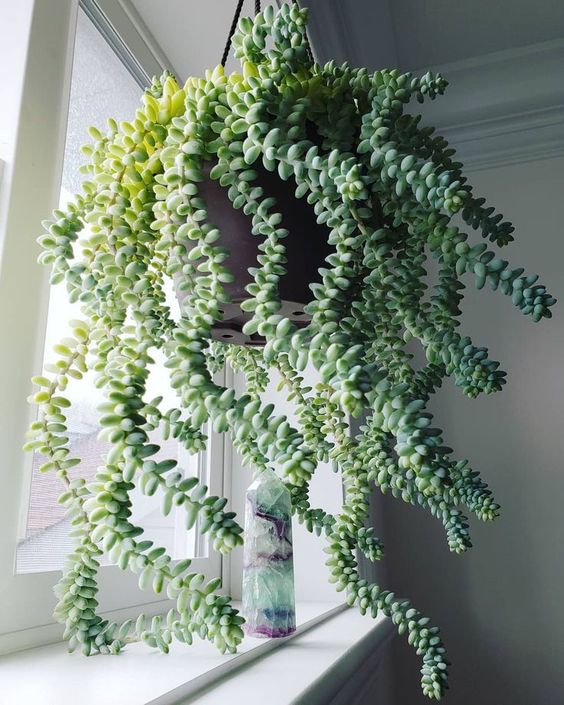 4. Devil's Ivy
Image via: plantsneedraine@instagram.com
5. Mistletoe Cactus
Image via: thegreenchronicles@instagram.com
6. Dichondra Silver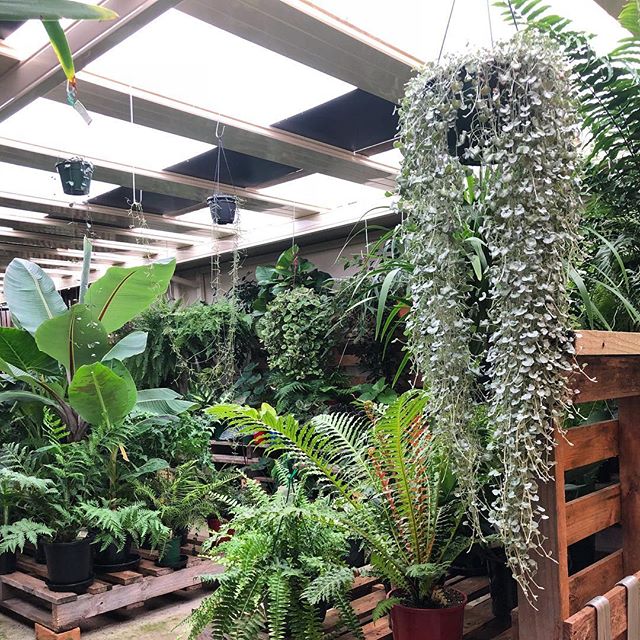 Image via: noravillegreen@instagram.com
7. Baby's Tears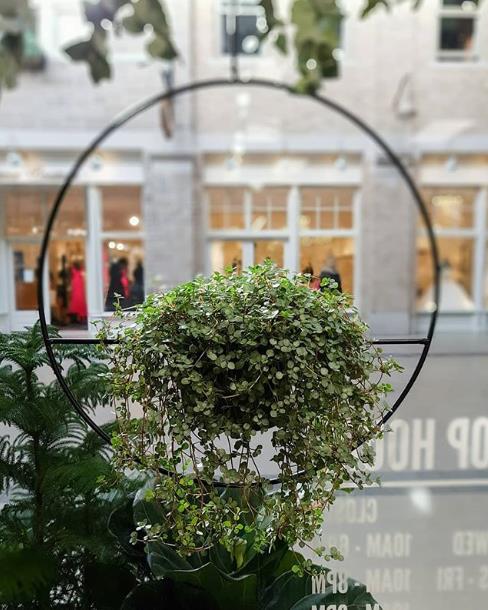 Image via: plant_guelph@instagram.com