Craft Cute Mosaic Ladybugs for Your Garden
If you want to decorate your garden in a way that it makes you feel interesting, then how about decorating it with something like Mosaic Ladybugs?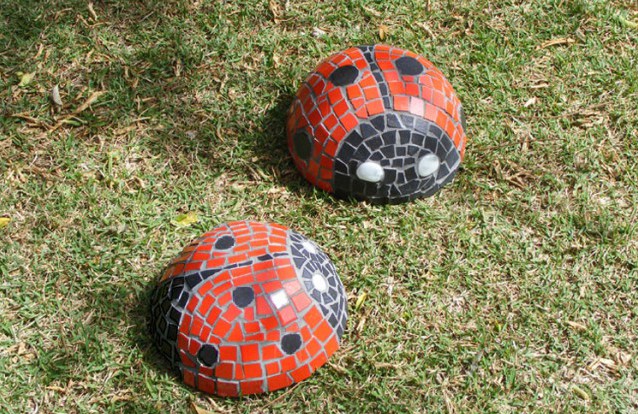 Tools and Materials:
an old soccer ball or other hemisphere shape;

cement, sand;

tile adhesive;

pencil or charcoal;

red and black ceramic tiles;

tile cutter;

grouts.
When you have prepared all the tools and materials above, you can begin the making process: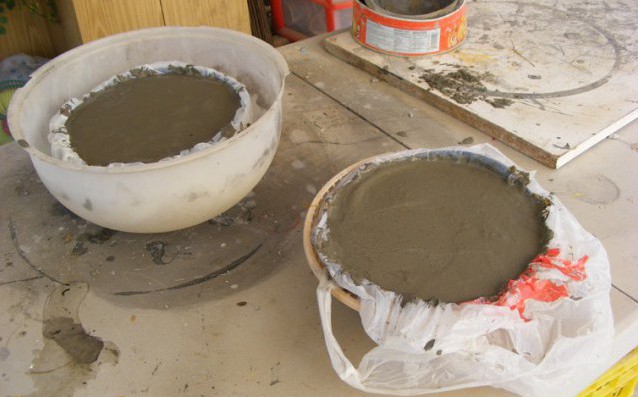 STEP 1(Above Picture): First, take a thing with hemisphere shape and wrap it with a plastic bag. After that pour a mixture of concrete, sand and water in the container above.
STEP 2: When the cement and sand mixture has dried, pull it out of the mold and release it from the plastic bag.
STEP 3: The bag forms many folds. You can fill all the rough surface with cement mixture and polish it after drying.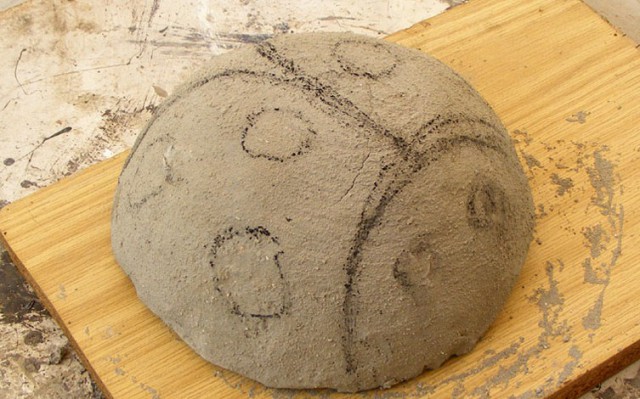 STEP 4: With a pencil, crayons or charcoal, mark the dots, wings and eyes of the lady bug.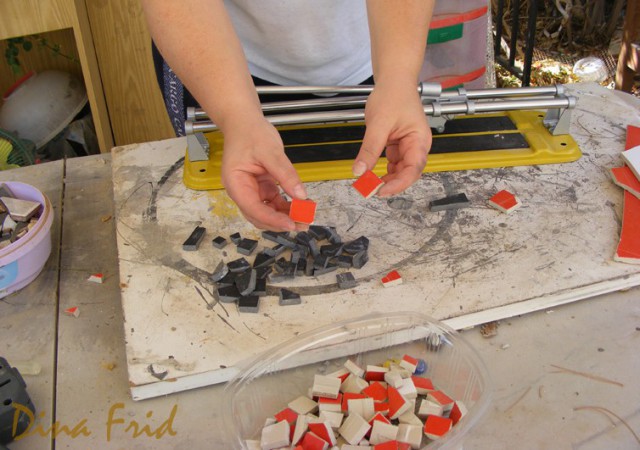 STEP 5: Take red and black pieces of tiles and cover the ladybug with them using a tile adhesive.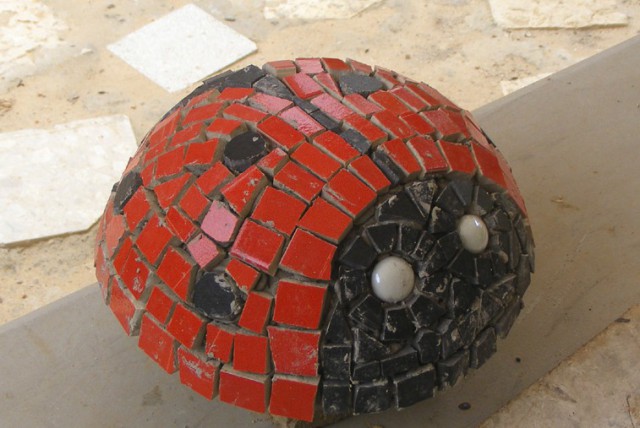 For more details view the tutorial at handmade idea.