Fall Garden: 15 Quick Growing Vegetables to Plant in September
If you've missed your spring season and even summer season to plant your vegetable, don't worry, planting in the fall, or in September to be more specific, is still a chance to get your favorite veggies this year. There are quite a few fast-growing edible plants which can be planted in your fall garden and will be on your plate in just 15-45 days. So what to plant in September, you ask? Flavorful greens like spinach, arugula, Swiss chard, and mustards do wonderfully well during the cool weather. You can have the baby greens ready for harvest in just three to four weeks. There are other root vegetables that are also great for planting in September, let's take a look:
#1. Lettuce
Lettuce is great to grow for salads, sandwiches, and even soups. You can plant in September and begin harvesting after 20 days. There are many varieties of lettuce. If you want a colorful salad garden, you can sow a mix of lettuce seeds in rows or in blocks.
#2. Beets
Beets can be planted in fall. The cooler the weather is, the sweeter the roots. It is a perfect crop for beginners, as beets don't require much care or any special soil. When beets grow about four inches long, you can pick baby greens as an addition in salads. You can harvest their baby roots about 7-8 weeks after planting.
#3. Chinese Cabbage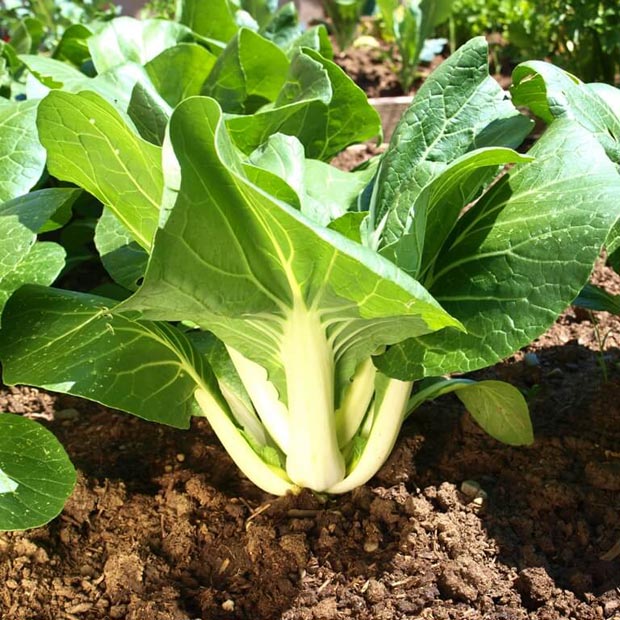 Chinese cabbage also called Bok choy and if you've ever tasted it at an Asian restaurant, you'll definitely want to put it into your fall garden. It grows well when planted directly from seed in fall. Chinese cabbage will take about 40-45 days for harvest.
#4. Kale
As one of the most popular leafy vegetable, kale contains a ton of vitamins, fibers, and nutrients, and also is an easy crop to grow during the fall. Sow seeds directly in the garden, and harvest the tender baby leaves to eat before the temperature drops.
#5. Spinach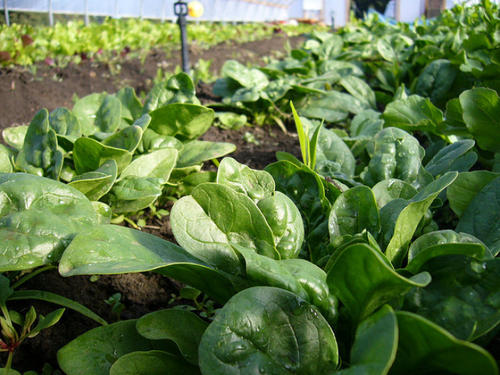 When temperature drops, you can plant spinach in your garden. It is a super cold hardy vegetable that can be planted in early autumn and even in the winter. It only takes a few weeks, you will be able to enjoy baby spinach. Eat fresh with a little butter and salt. Yum!
#6. Swiss Chard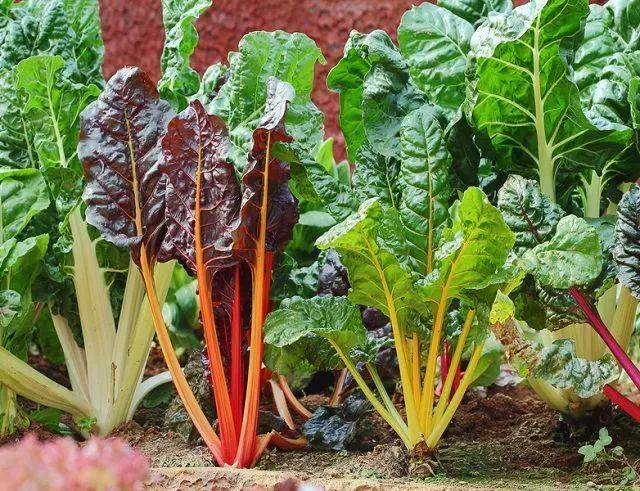 Swiss Chard is another really simple and easy veggie to grow in your fall garden. Young leaves that are three inches long may be eaten raw in salads, wraps, and sandwiches. Older leaves and stalks are generally served cooked for a delicious side dish.
#7. Broccoli
As a tasty, cool season crop, broccoli is easy to prepare and very nutritious. You can grow broccoli seedlings 10 weeks before the first frost in your area. Broccoli can be grown in cold weather soil as low as 40F. Plant in September and harvest in November or early December.
#8. Mustard Greens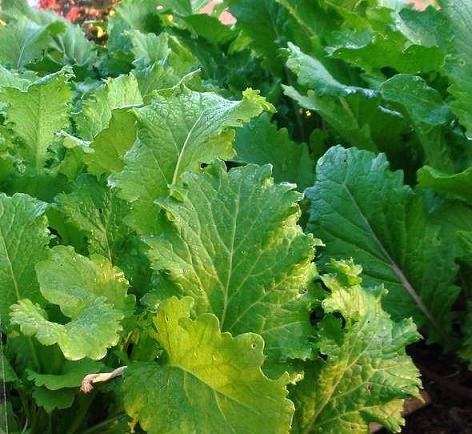 If you like mustard, you'll love mustard greens which thrive in cool spring, and fall weather. Their spicy flavor will add a punch to fresh salads. Mustard greens are also fantastic when lightly steamed, stir-fried or sauteed, and are an ornamental plant with beautiful frilly foliage in shades of green and red.
#9. Leeks
Plant leeks in September and harvest in December. Leeks prefer cooler weather and can be harvested all winter long. Their mild flavor is amazing in potato soup, or cooked with a pot roast.
#10. Arugula:
Arugula follows the same planting rules as lettuce. It prefers to grow in somewhat cooler weather. Arugula can be planted directly in a pot, or right in your garden. It is often used in salads. Also, its spicy, nutty flavor pairs perfectly with pizzas.
#11. Cauliflower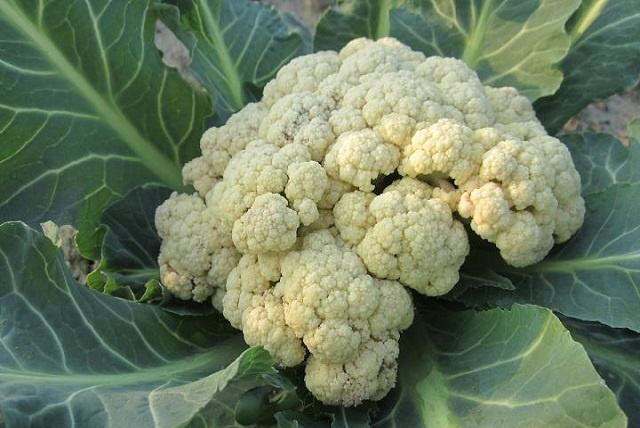 Cauliflower is healthy vegetable which is related to broccoli, and has superb mild, nutty-sweet flavor. It grows faster in a high-quality soil rich in nutrients. For a fall crop, start your cauliflower seeds 12 weeks before your average frost date, and will take about 60 days for harvest.
#12. Baby Carrots
There are many different kinds of carrots. Different colors, different shapes, and slightly different flavors with each. Either way, carrots are one of the most popular cool-season crops. They are also fast-growing root vegetables. Just about 20 days in the ground and they are ready to harvest and eat.
#13. Kohlrabi
Kohlrabi is another growing-fast vegatable for most fall gardens. They will survive light frosts. You can harvest kohlrabi in 65 days.
#14. Cabbage
Cabbage can keep thriving through frosts and temperatures as low as 20 degrees. Cool temperatures will give you deliciously sweet Cabbage.
#15. Parsley
Parsley is perfect for a fall garden. In mild climates, you can harvest parsley all year round. Planting parsley in September, and they can be harvested in about 60 days.